Cincinnati Junction, a redevelopment project of a historic row of buildings in downtown Austell along the rail tracks, distributed the following press release announcing an upcoming microbrewery:
AUSTELL, GA, Feb 8, 2023 – Frog Rock Brewing Company signs lease at 2764 Broad St. for their first brick-and-mortar location on Historic Broad Street in downtown Austell, Ga. The brewery signs on as the fourth tenant in the Cincinnati Junction development, following a photo studio, clothing boutique, and coworking space.
As the first microbrewery in Austell, Frog Rock Brewing Company will anchor the redevelopment project in between the coworking space, Austell CoWork, and the former two-story historic Austell Variety Store. Cincinnati Junction plans to incorporate a restaurant in the downstairs space with private office spaces upstairs.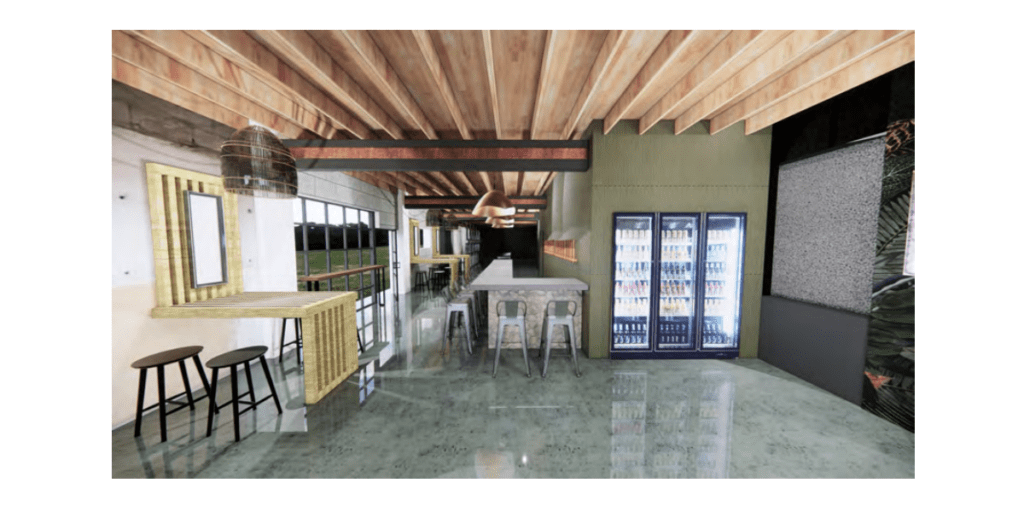 Through name and environment, the brewery draws inspiration from the historic Frog Rock effigy at Louis Suggs Park and Austell's rich past as a healing destination. The taproom interiors plan to feature materials sourced from nature. This design is a direct reflection of the brewery's tie to local natural assets.
The brewery's exterior will incorporate an outdoor beer garden to feature nearly a half-acre of park-like space that ties all the spaces together. Patrons can expect traditional beer garden seating and fire pits under string lights. For entertainment, a bocce ball court and music stage with ample open space for gatherings. Located just minutes from Sweetwater Creek State Park, Frog Rock Disc Golf Course, the Silver Comet Trail, and on the edges of Sweetwater Creek itself, it serves as an extension to the abundant outdoor recreation in the area.
Frog Rock Brewing Company hopes to be open to the community late spring/early summer 2023. Patrons can sign up for updates on the website: frogrockbrewingco.com or follow on Instagram @frogrockbrewingco.
ABOUT CINCINNATI JUNCTION
Six historic brick buildings make up the Cincinnati Junction redevelopment project on Broad St. in Downtown Austell, Ga. The former 1900 "Austell Variety Store" is being reimagined as a mixed-use development with retail, restaurant, and office space. Cincinnati Junction intends to revitalize the Austell historic district and welcome people to its suburban town.
Two thousand seven hundred (2,700) square feet of restaurant space remain available for lease. Cincinnati Junction is actively seeking experienced operators that can provide consistent food service to complement the brewery scene.
For leasing inquiries, contact:
Dart Retail
Meg Lawrence
meg@dartretail.com
Office: 770-675-8280
Direct: (470) 210-6880
ABOUT FROG ROCK BREWING COMPANY
Frog Rock Brewing Company is named after the iconic Frog Rock effigy located at Louise Suggs Park in Austell. The rock is part of a larger network of effigies that are part of the historic Lithia Springs Water® company. The natural lithium spring water has been a rare source of rich mineral benefits for centuries, and is now making its debut as the prime ingredient for the brewery's line of Lithia beer. The Lithia beer maintains all of the qualities of the mineral water, rendering a smooth, refreshing beverage. Patrons of the brewery's taproom will be able to experience the Lithia Spring Water® first hand along a variety of Lithia Beer profiles.