[This is the latest installment of "Cobb Cuisine, Culture and Community" by Brian Benefield]
I have sentimental memories of whistling along with the opening theme of The Andy Griffith Show, and although they were playing reruns in the 1970s, it was the best thirty minutes of my day.
Karen Knotts, the daughter of the iconic character Barney Fife is coming to the historic Strand Theatre in Marietta Square on June 18th.  Tied Up In Knotts is her one-woman show about growing up with her famous, beloved father, Don Knotts. 
He wasn't too keen about her desire to get in the biz as a child actor, but he'd let her help him recite lines as a consolation. She later went to USC to study drama and actually performed with her dad on stage with another well-known actress, Rue McClanahan.  
The Earl and Rachel Smith Strand Theatre, where Knotts will be performing, is a venue that has an indelible mark on my heart because my late Grandma Sara and I would often see plays there over the years.
It is what I call a throwback theatre to yesteryear and was built in 1935. It had many faces over the years as a movie theater, a political headquarters, and had live bands perform as well. We will be in attendance on Sunday, and it seems absolutely fitting that Karen will be paying homage to her hilarious dad on Father's Day.  
Karen wrote a book titled Tied Up In Knotts, My Dad and Me, a heartwarming tribute to her father. She grew up on The Andy Griffith Show set and was amazed by how the TV sets made everything on the screen appear so real.
But in reality, it was full of cameras and cables and was far from what I watched on our nine hundred pound RCA console TV combo record player, combo bar table. Remote controls were still in their technological infancy back then, so I was often considered the unofficial channel changer in the family.
I read several excerpts from the book, and it is fascinating how she recounts stories of meeting celebrities at fancy restaurants in Hollywood, like Frank Sinatra and Marilyn Monroe as a child.  
While researching for the book, she interviewed members of her immediate family and took a trek to try and find some of his high school classmates or anyone who knew him growing up in Morgantown, West Virginia.
Karen chatted with a gym coach that told her Don used his ventriloquism to engage with other students playfully.
She even found one of his childhood closest friends, who was in her nineties named Fern Hall Giessman, and they discussed how they had coped with the struggles of the Great Depression. To her surprise, many of Karen's friends had many significant interactions with her dad, and some even recorded the conversation, which they were happy to share. 
The book covers a large time frame of her father's life and legacy. Of course, there's vast interest in Barney Fife, her many visits to the surreal sets of fake storefronts, and vivid memories of watching her father play the lovable, bumbling deputy Sheriff of Mayberry.
It also takes the reader back to recall the live TV days of the 1950s and one of my favorite roles he portrayed was Mr. Furley on Three's Company. His comedy seemed effortless, he always played as if he was startled or in trouble somehow, and that equated to comedy gold. It is acutely apparent that Karen has an immense love for her renowned comedic father, which shines through in the book.  
My wife, Cecilie, is definitely the funny one in our relationship, and she has taught me how to see the amusing amongst the tragic things that happen in life.
Karen Knotts said her dad told her something so funny as he was dying that she had to leave the hospital room to laugh. She dedicated the book to all the "Nip it in the Budders" and what her dad loved to say: "A good joke or a funny story can get you through just about anything."  Someone once said laughter is good medicine, and Don Knotts, you have cured my ailments for many, many years.  
For more information visit https://www.strandmarietta.org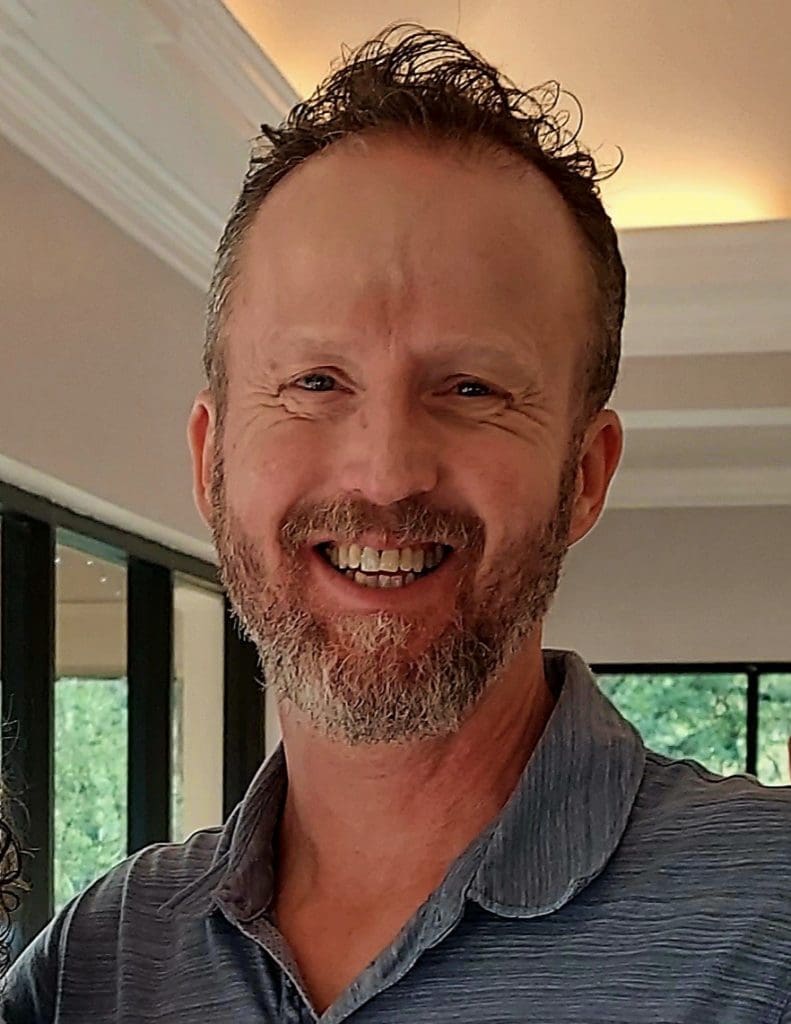 Brian Benefield is an Atlanta native born in Dekalb County, who has lived in Cobb since 2003. He has worked in Hospitality, Marketing, Real Estate, and most recently Food Tourism. Married to Cecilie Benefield for 12 blissful years. They have a dog, Miss Pickles. Hobbies are mountain biking, running, gardening, and trying new recipes in the kitchen. Member of Les Marmitions cooking club since 2016, where we cook 5-course meals with local Atlanta chefs.