We recently ran an article in the Courier's Chattahoochee RiverLands series of articles that focused on the City of Atlanta's side of the river.
One of the important elements of the 100-mile-long Chattahoochee RiverLands project is the linkage between the two sides of the river.
During preparation for that article, Keith Sharp, a long-time community leader in the Riverside neighborhood of Atlanta, pointed out a network of trails that begin on Paul Avenue, the border between the Riverside and Bolton neighborhoods.
Sharp has been leading a team of volunteers who keep the paths cleared, and was one of the earliest advocates for greenways along the river.
Called Riverwalk Atlanta, the trails run roughly parallel to the railroad tracks and the Chattahoochee River, and the beginning of the trail is adjacent to a heavy industrial area on Paul Avenue. The trails are on an easement from Georgia Power that was brokered by Trust for Public Land about fifteen years ago.
The trails fork and meander around, but at least one of the branches gives good access to the river.
Friday afternoon I took a walk along the paths, got lost a couple of times, and ultimately had to climb over a metal gate after inadvertently trespassing on railroad property.
Here are a selection of photos I took on the walk.
The path becomes evident at the end of Paul Avenue with a well-worn foot path.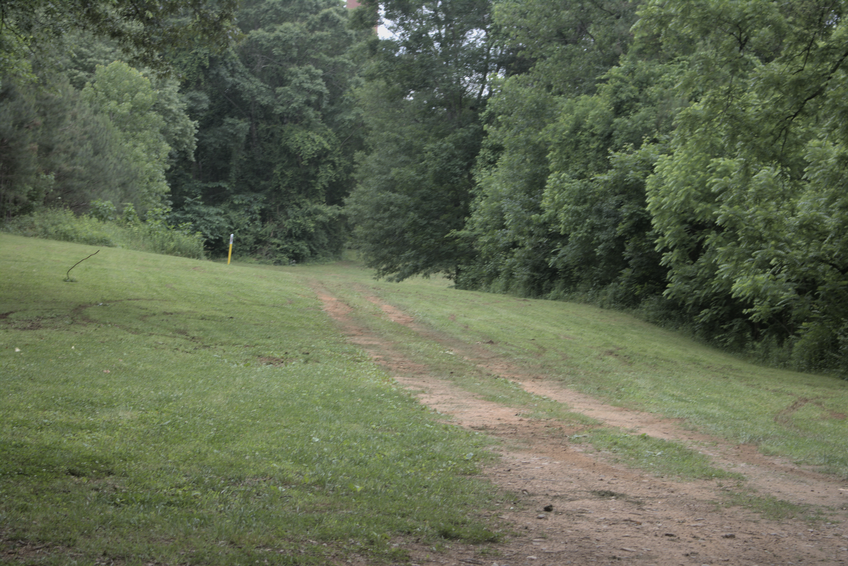 As the foliage gets thicker there is a marker at what I think is the official beginning of the trail
The start of the trail parallels railroad tracks.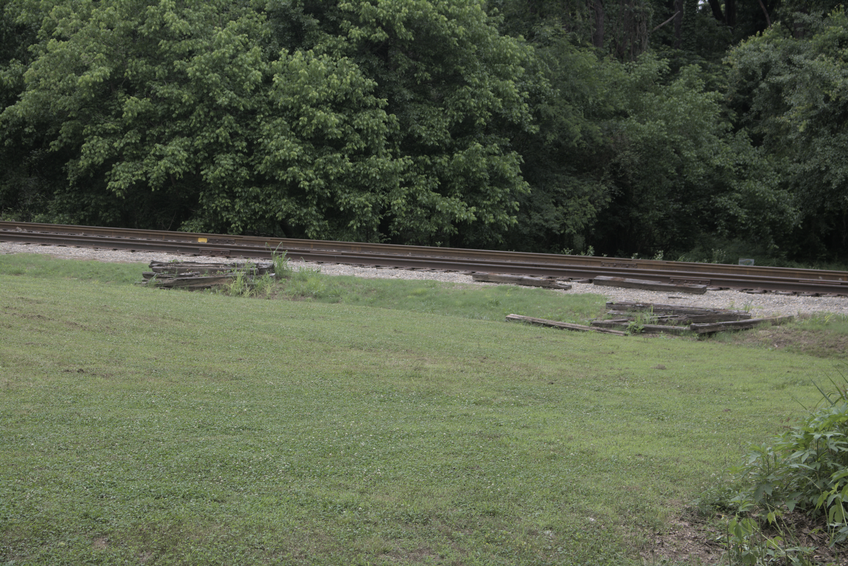 After meandering around exploring various forks in the trail, I finally reached the Chattahoochee River.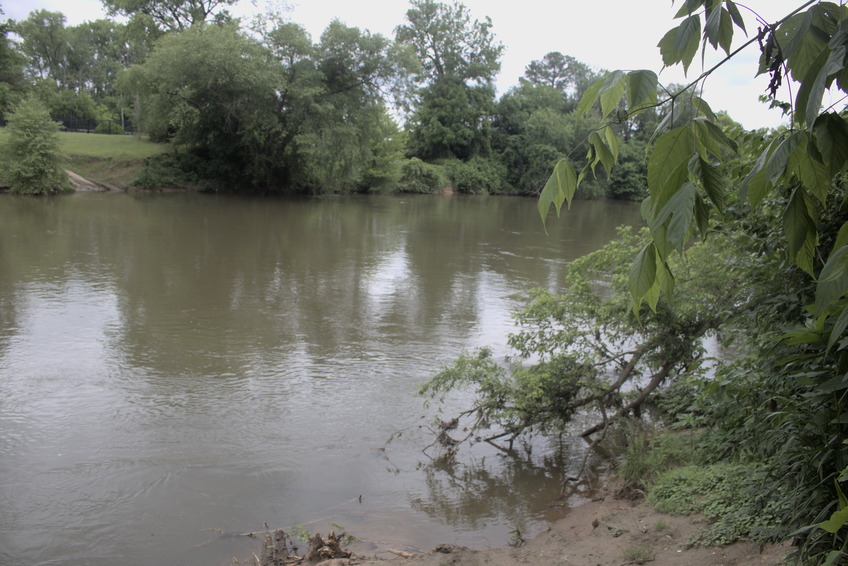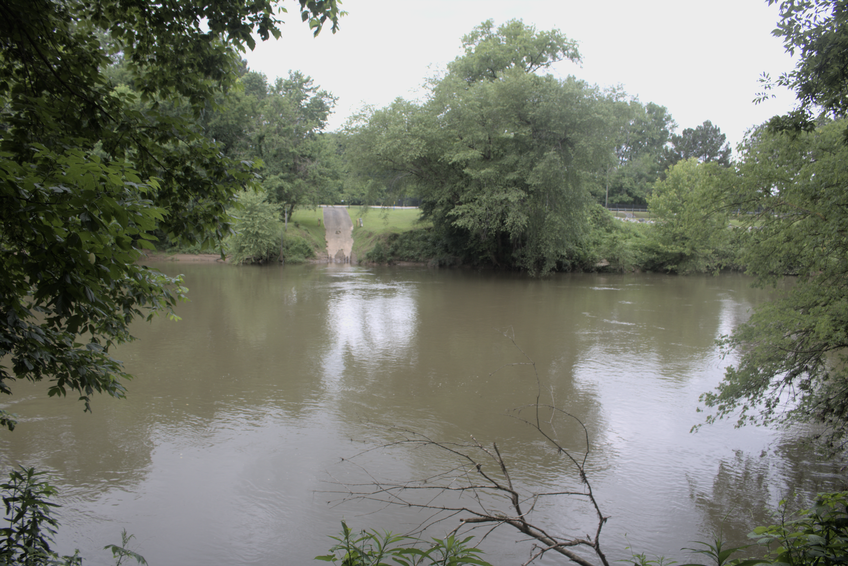 At various points on the walk the early industrial nature of the river become evident.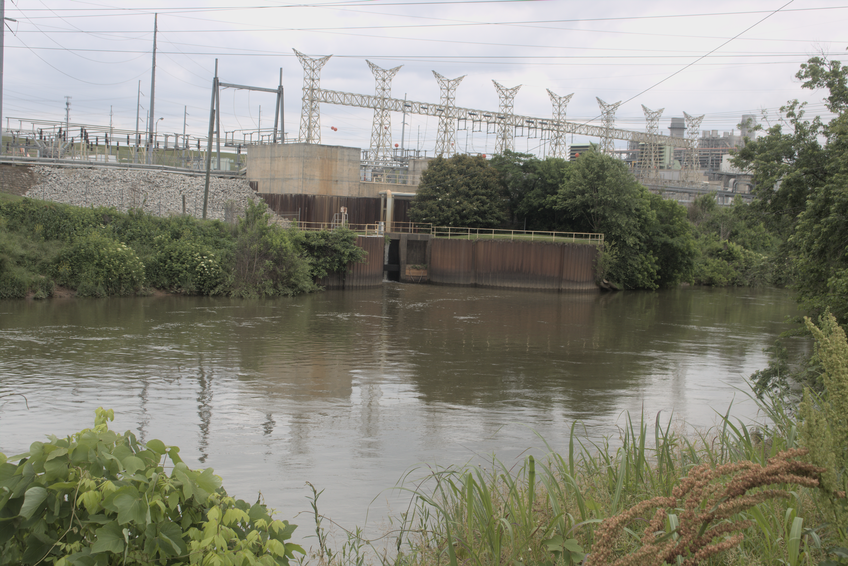 During the walk I wound up crossing railroad tracks more than once, although it was the same stretch of railroad line each time, just at different points.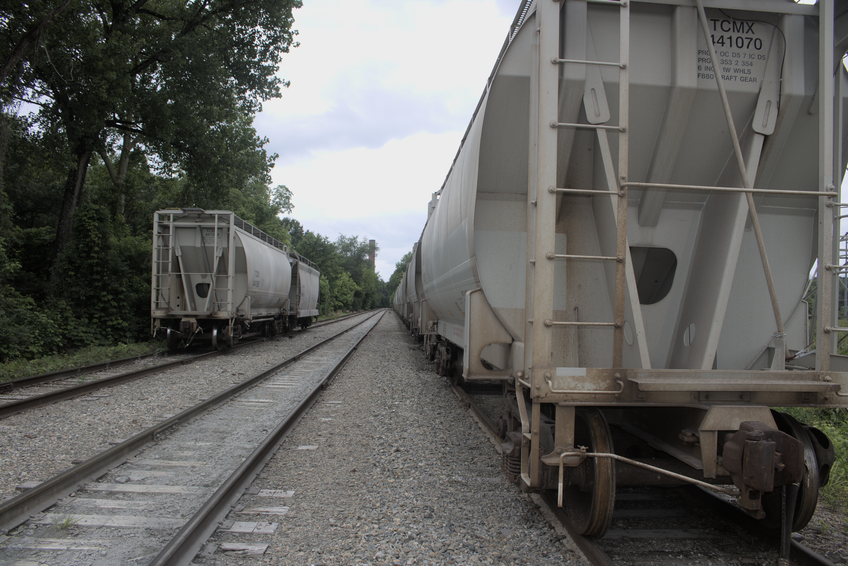 Ultimately I had to climb over this gate to get back to Paul Avenue efficiently. I could have back-tracked, but I'd already walked for what seemed like a long distance, and my car wasn't very far from that gate.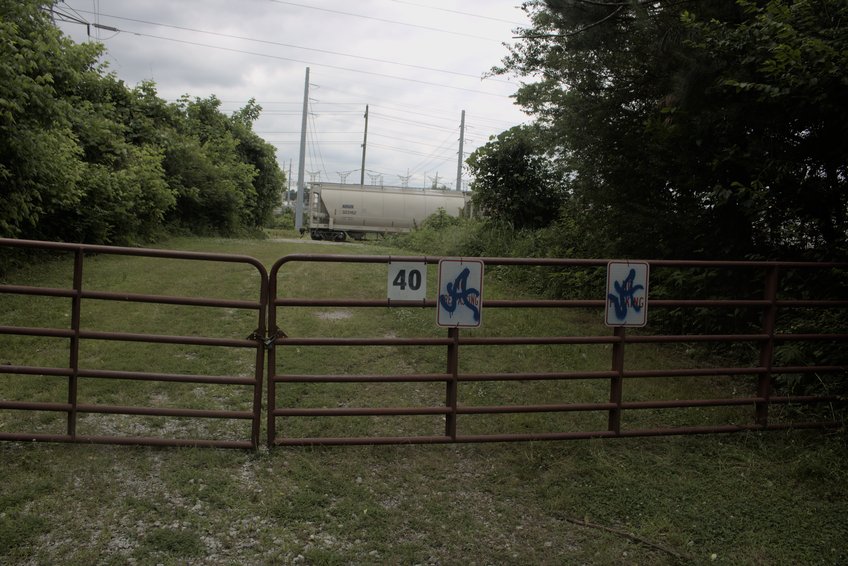 About the Chattahoochee RiverLands
The Chattahoochee RiverLands is a planned 100-mile-long network of parks and trails running from Buford Dam on the north to the Chattahoochee Bend State Park in Coweta County on the southern end.
The project vision page on the Chattahoochee RiverLands website describes the project as follows:
"The Chattahoochee RiverLands will reunite the River with the Metro Atlanta Region, and link suburban, urban, and rural communities into a continuous 100-mile public realm. 
"More than a trail, the RiverLands is a linear network of Greenways, Blueways, parks, and the destinations they create, that will bring people to the water's edge, promote stewardship and conservation of the river, and reveal the subtle magic of the Chattahoochee to all."