Barry Krebs is well known in Mableton and other parts of south Cobb for the wide variety of volunteer work he does with Keep Cobb Beautiful, the South Cobb Lions Club, Sweetwater Mission, and First Christian Church of Mableton.
Barry often sends reports, photos and announcements to the Courier, highlighting cleanups, volunteer activities, and community resources in south Cobb.
We're going to periodically group his reports and publish them along with the great photos he always sends. Here's the first of those collections. All photos were provided by Krebs.
Resource Fair at Tapp Middle School
Barry sent the following report on a resource fair at Tapp Middle School in Powder Springs, and provided photos:
"Tapp Middle School had their first Resource Fair on Thursday evening. The community was invited to visit with first responders, city officials, school staff, civic organizations and local businesses. There was an abundance of snacks available as well as hot dogs and funnel cakes that were prepared outside. We were treated to acrobatics from McEachern High School Cheerleaders. The evening concluded with a drawing to win a beautiful gift basket. The event was lots of fun and informative."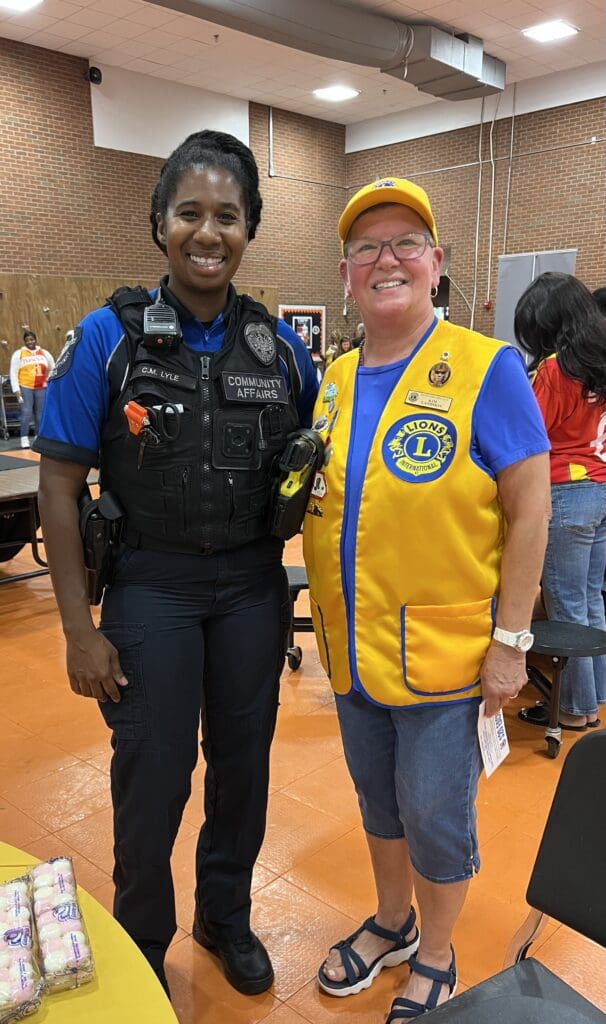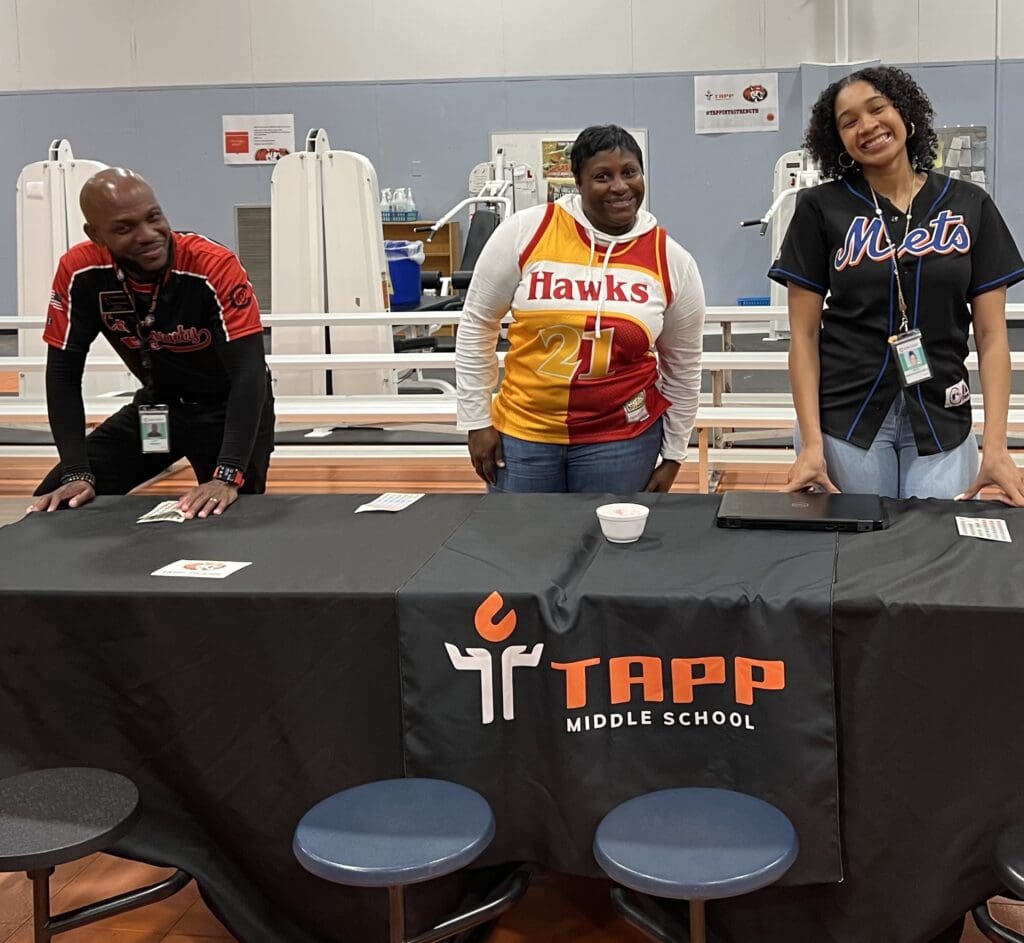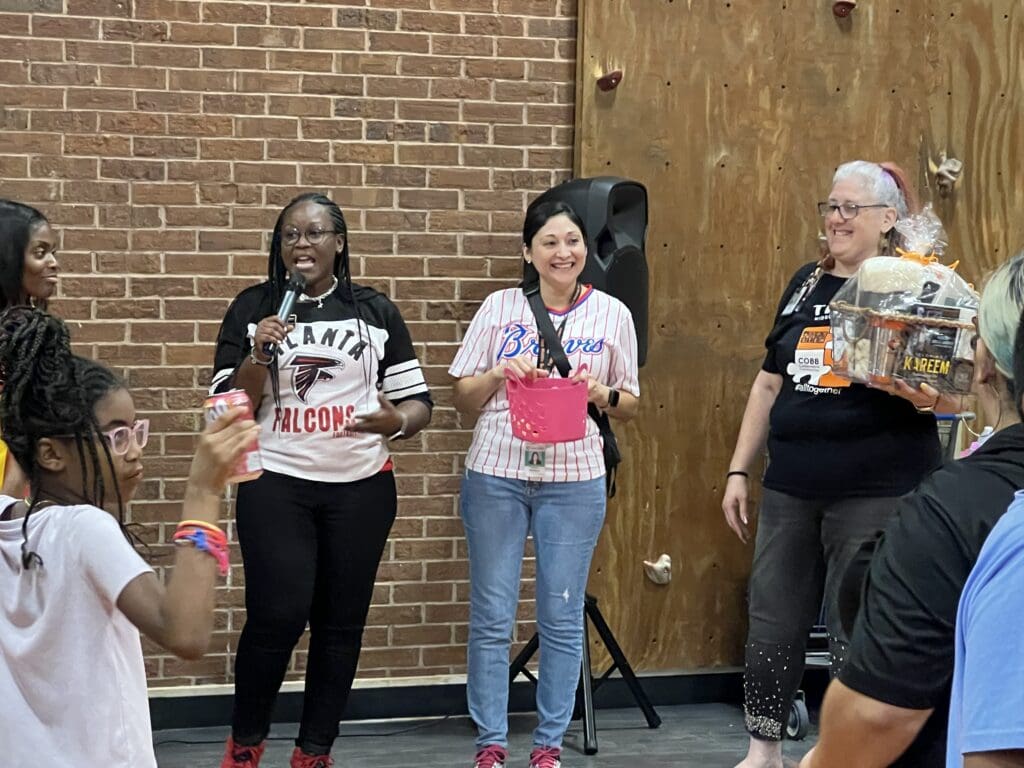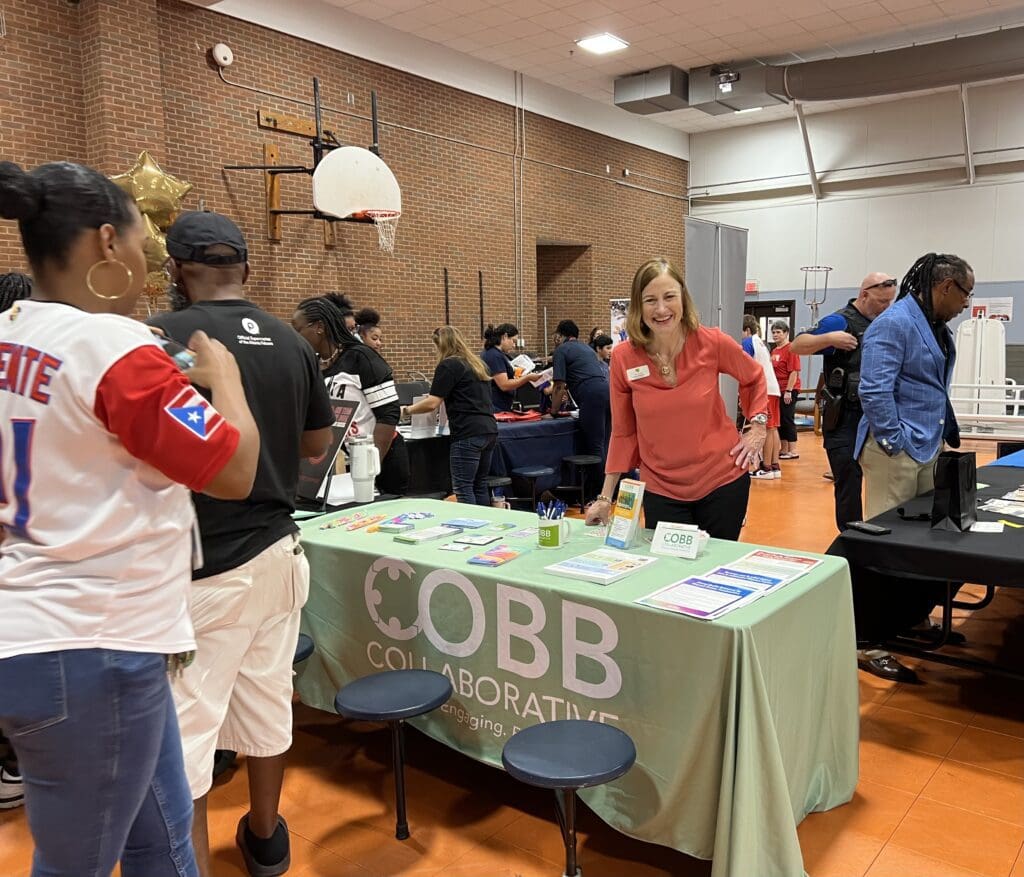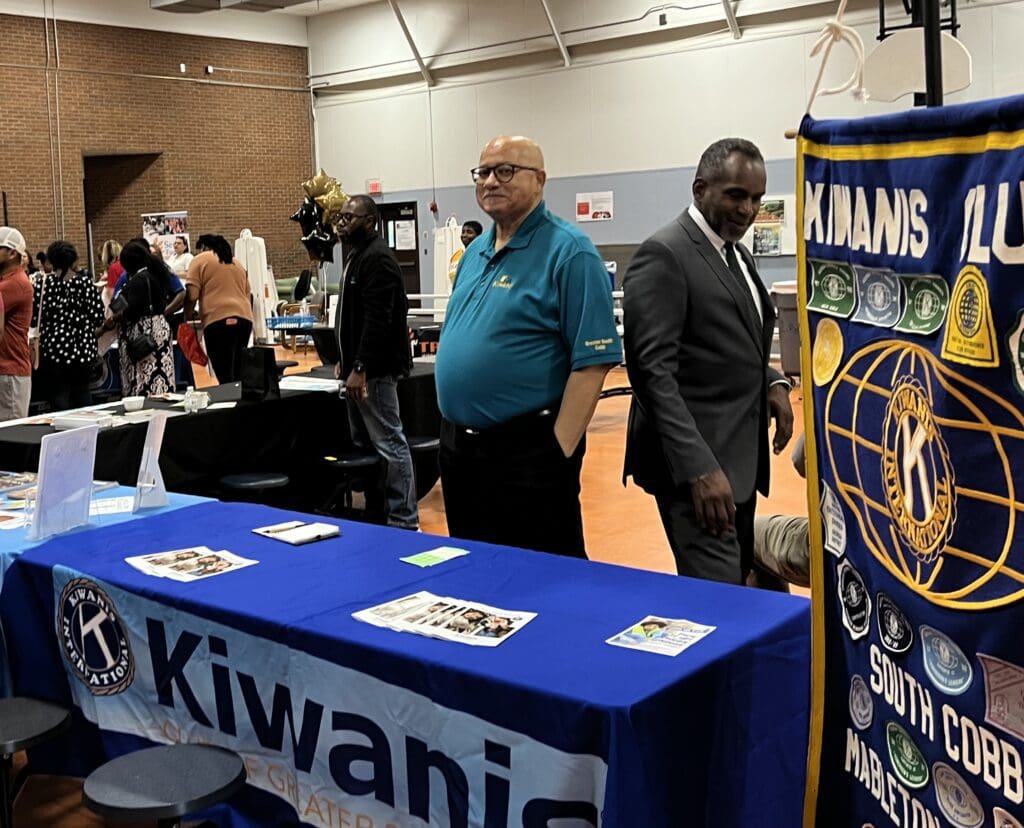 Lions Club Vision Screenings in Cobb County Schools
Barry reports on the Lions Club vision screenings in Cobb County Schools:
"Beginning in September, the Lions Clubs across Cobb County have been working tirelessly to conduct vision screenings in Cobb County Elementary Schools. So far, the Lions have completed over 20 elementary schools for over 8,000 screenings. On average 11% of the students fail the screenings and are recommended for further follow-up. With some conditions such as gaze, corrective measures can be taken to correct the problem before it becomes a permanent problem. The Lions Clubs raise funds to help the GA Lions Lighthouse administer free services such as eyeglasses or surgery for those who cannot afford their own eyecare. If you want to learn more about the free services offered, please visit Home – Georgia Lions Lighthouse . If you would like to volunteer to help with the vision screenings or learn more about the Cobb County Lions Clubs, please contact barryk2010@comcast.net ."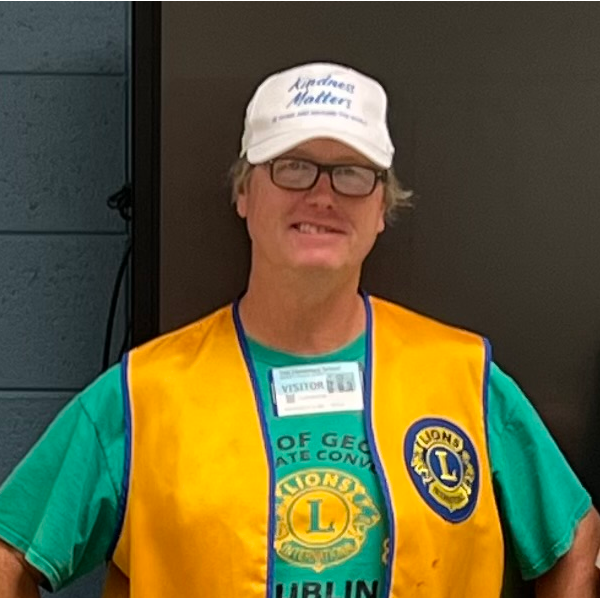 Barry Krebs is a well-known fixture in the South Cobb community, due to his vigorous volunteer work with Keep Cobb Beautiful, the South Cobb Lions Club, Sweetwater Mission, and First Christian Church of Mableton.
If you are active in community affairs in Mableton, Austell or Powder Springs, you'll encounter Barry, because Barry is everywhere.