By Rebecca Gaunt
One year after winning a seven-way special election to replace James "Doc" Eaton following his resignation, Lynette Burnette is facing three challengers for the Post 1 Kennesaw City Council seat, as Eaton's original term comes to an end.
Two of the challengers also ran in the 2022 special election. Madelyn Orochena was initially certified the winner before the now-retired director of Cobb County elections, Janine Eveler, discovered an election worker had failed to upload one of the memory cards containing 789 ballots on election night. The updated results shifted the narrow margin of victory.
Jon Bothers was also a candidate in 2022. The fourth candidate is newcomer Kyle Magro.
Kennesaw City Council is a nonpartisan position. It is a plurality vote, so the winner will be the candidate who receives the most votes without a runoff. The election will take place Nov. 7.
The Courier reached out to all Post 1 candidates. Participants answered questions via an email questionnaire.
Jon Bothers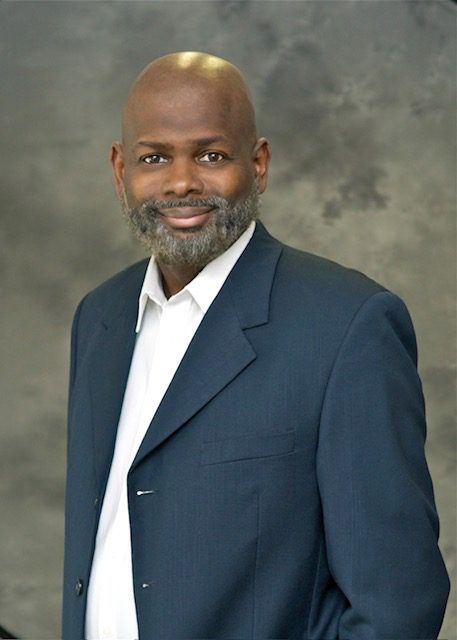 Profession: Real Estate Broker / Corporate Accountant
Volunteer/community experience:
Coach Softball Adams Park, Kenworth park
Coach Basketball Acworth Recreation, Kennesaw First Baptist.
Coach Flag Football Kennesaw First Baptist
Coach Soccer Cobb Parks Recreation
PTO President Kennesaw Charter Elementary
VP of Fundraising Kennesaw Mountain Marching Band
VP of Drama Booster Club Kennesaw Mountain Drama club.
How long have you lived in Kennesaw?
I have lived in the City Of Kennesaw for over two decades, purchasing a home in the city in 2003.
Website/contact:
Four candidates are running for the Post 1 position. What makes you the best choice for Kennesaw residents?
In a field of candidates vying for Kennesaw City Council Post 1, what sets me apart as the best choice is a combination of experience, expertise, and a proven track record of service and integrity.
With over 12 years of experience as a corporate trainer, I have honed my skills in communication, problem-solving, and collaboration. These skills are essential for effective governance, as they enable me to listen to the concerns of our citizens, understand complex issues, and work with fellow council members to find practical solutions.
Furthermore, my 20-year tenure as a real estate broker has given me a deep understanding of zoning laws and land use regulations. This knowledge is invaluable when it comes to making informed decisions about development, ensuring that it aligns with the best interests of our community, and safeguarding the character of our neighborhoods.
What truly distinguishes me, is my unwavering commitment to moral principles and integrity. I believe in transparency, accountability, and putting the needs of Kennesaw's citizens first. My volunteer work in the community demonstrates this dedication, as I have actively engaged with our citizens to address their concerns and contribute to the betterment of our city.
It's often said that busy people get things done, and I embody this ethos. My active schedule is a testament to my ability to prioritize, multitask, and efficiently manage my time. When elected to City Council Post 1, I will bring this same level of dedication.
In this critical role, I will tirelessly work to uphold the values that make Kennesaw a great place to live – a commitment to community, responsible development, and a government that acts with integrity. With your support, I will be the advocate our citizens need, and together, we will build a brighter future for Kennesaw.
What do you see as the most pressing issue(s) for the city?
Gentrification and morality.
Morality, integrity and accountability top your list of campaign issues. Do you believe those traits have been missing in current leadership? How do you plan to restore them if so?
Yes, it is evident that there have been instances of questionable behavior and a lack of moral integrity and accountability in the Kennesaw City Council's history. Restoring these essential traits is imperative to rebuild trust and ensure ethical governance.
To address these issues, I will prioritize transparency and accountability. I think we should establish clear codes of conduct and ethics guidelines for all city employees, city council members and staff. Violations of these codes should result in appropriate consequences, upholding a higher standard of behavior.
Furthermore, I will advocate for an independent oversight body to investigate any allegations of misconduct or wrongdoing, ensuring impartiality in addressing such issues.
Moreover, I will emphasize ethical leadership by leading by example. I will personally commit to upholding the highest moral standards and integrity, setting a precedent for the entire council.
By implementing these measures, we aim to restore morality, integrity, and accountability to Kennesaw's city leadership, ensuring that the focus remains on serving the community's best interests and PUTTING KENNESAW FIRST.
At a recent city council meeting you mentioned the need for protection against gentrification as part of your campaign. How would you like to see the city address this issue?
Addressing gentrification in our city requires a multifaceted approach that prioritizes the preservation of local communities and affordable housing. First, we must implement policies that protect tenants' rights, including rent control and just-cause eviction laws. This ensures that long-time residents aren't displaced due to skyrocketing rents. Second, fostering community-driven development is crucial. Empowering local residents to have a say in neighborhood changes and encouraging community land trusts can help maintain affordable housing and prevent developers from exploiting vulnerable areas.
Furthermore, promoting small, local businesses and preserving cultural landmarks can maintain the character of neighborhoods while providing economic opportunities for existing residents.
Lastly, education and awareness campaigns can engage the community in discussions about gentrification's impact and the importance of inclusive urban planning. Addressing gentrification requires a balanced approach that safeguards existing communities' well-being while allowing for responsible urban development and growth. By combining policy measures, community involvement, and financial support, we can work towards a more equitable and sustainable future for our city.
What else do you want voters to know about you?
I want voters to know that my values and priorities are deeply rooted in faith, family, and friendship. These principles guide my approach to leadership and the decisions I make on behalf of our community.
As a husband of more than 20 years, I understand the importance of commitment, communication, and compromise. I am dedicated to fostering strong relationships within our city, just as I have within my own family. Being a father of three daughters has taught me the significance of creating a safe, nurturing, and supportive environment for the next generation. I am committed to ensuring that our city is a place where all children have the opportunity to thrive and reach their full potential.
The title of "Grand Dude" is one I hold dear, emphasizing the importance of family bonds and the legacy we leave for our grandchildren. I am dedicated to building a Kennesaw that we can be proud to pass on to future generations.
My faith provides me with a moral compass, guiding me to make decisions that reflect our shared values and principles. I am committed to fostering a diverse and inclusive community where everyone feels respected and valued.
In summary, I want voters to know that I am not only a candidate but also a husband, father, and proud Grand Dude, driven by faith, family, and friends. These values will be at the core of my leadership, ensuring that Kennesaw remains a strong, compassionate, and welcoming city for all its residents.
Putting Kennesaw First is the way we do it.
Lynette Burnette (incumbent)
Did not respond.
Kyle Magro
Did not respond.
Madelyn Orochena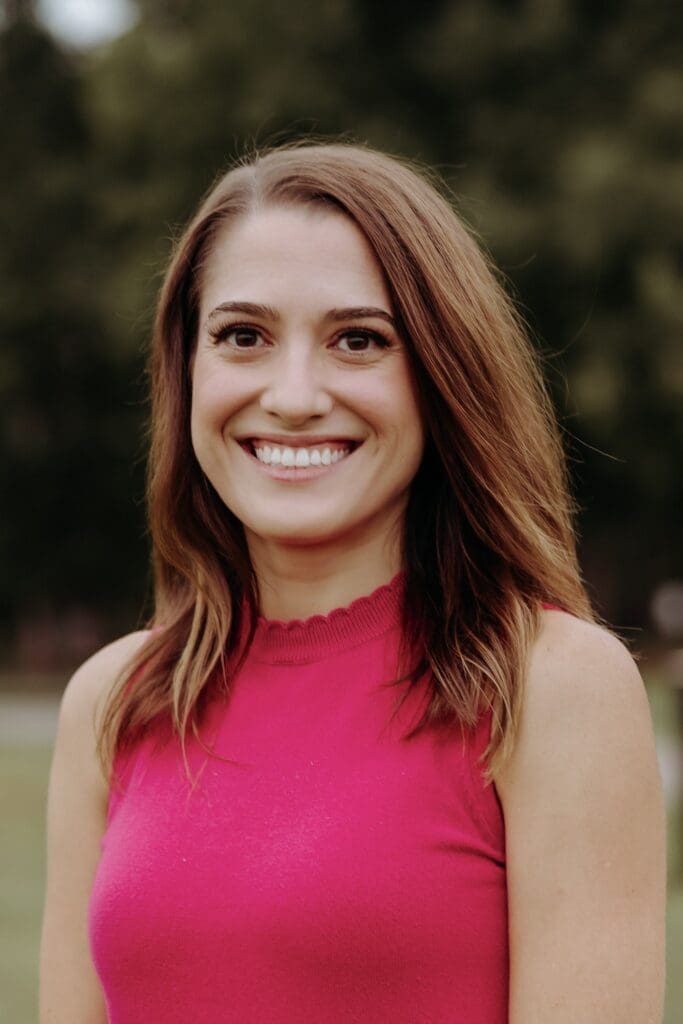 Profession: Mother/ Dance Instructor
Volunteer/community experience: MUST Ministries, Kennesaw Arts & Culture Commission, Due West United Methodist Center for the Arts, Woodstock Arts
How long have you lived in Kennesaw? 33 years
Website/contact: www.madelyn4kennesaw.com
Four candidates are running for Post 1. What makes you the best choice?
Serving my community has always been an important part of my life. I have been a regular volunteer for MUST Ministries. I began volunteering for the city in 2019 and was happy to serve as the Chair of the Arts & Culture Commission before deciding to run for office last year. Since then, I have stayed engaged and continued working towards the goals I set out to accomplish. I worked on a temporary mural project in the heart of downtown to celebrate "everyday people," featuring the work of local artist, Sean Mills. I supported my Main Street neighbors in protecting our historic residential neighborhood from commercial rezoning. I helped organize and promote inclusive community events and stayed engaged in council meetings and commission meetings. I do not have any conflicts of interest. I strive to always make myself available for questions, and transparent in my platform and values. My decision to speak out against the reopening of Wildman's Civil War Surplus store last year was a motivating factor in my decision to run for Post 1. I was disappointed in the response of my elected leaders, and I knew I had something to offer. I believe that it takes courage to speak out, humility to listen and hard work to make a difference.
You have a background in the arts. What will you bring from that experience to the city as an elected official?
As a passionate supporter of the arts, I understand the value art brings to a community. My experience serving as Chair of the Kennesaw Arts and Culture Commission and working with local arts nonprofits gives me a unique perspective into the wide range of art benefits, as well as how cities can partner with art organizations to bring more public art to their communities. According to Americans for the Arts, "the nonprofit arts industry alone generates $166.3 billion in economic activity annually. Arts attendees spend $31.47 per person, per event, beyond the cost of admission on items such as meals, parking, and lodging—vital income for local businesses." Arts have great social impact as well. "University of Pennsylvania researchers have demonstrated that a high concentration of the arts in a city leads to greater civic engagement, more social cohesion, higher child welfare, and lower poverty rates." Public art is more than just murals and sculptures. Public art is live music, community theater, social dancing, and photography classes; Even playgrounds can be public art!
What do you see as the most pressing issue(s) for Kennesaw residents?
According to our city's most recent community survey as part of our 2022 comprehensive plan, one of the most common responses to the question "what are the (3) primary challenges facing Kennesaw?" involves our negative reputation regarding racism largely because of Wildman's Civil War Surplus store. From my 33 years of lived experience in Kennesaw, I can affirm that it is one of our greatest hurdles.
This reputation comes from decades of abhorrent behavior from various elected officials, a bigoted decision to deny a mosque a special land use request, a $2 million racial harassment/discrimination lawsuit, and up until recently, a confederate flag flying in our public park. The City of Kennesaw has, for over half a century, given preferential treatment towards a store that celebrates the Klan and the Nazis. The store sells confederate flags and memorabilia as well as copies of white supremist literature. A Klan robe and a noose are displayed prominently alongside racist jokes that are presented as though they are meant to be funny. The front of the store displays a long-standing sign stating: "White History Year."
The store has been a stain on our community for over 50 years and stands as an implicit threat of violence to many in our community. This blatant racism does not reflect the kind and compassionate Kennesaw that I know and love. Of course, our history should not be erased or forgotten but the horrors of the Holocaust and slavery in America belong in museums and textbooks rather than for sale in our downtown.
When elected, I promise to live and lead with values that represent our stated mission: "To cultivate a progressive, vibrant community fostering an environment of opportunity, inclusion, and security. We strive to be a city inspired by innovation, guided by ethics, and enhanced by diversity." I will support our current laws and policies that prohibit discrimination and work to create policies that encourage equality for all.
Affordable housing is one of the issues you have addressed as part of your campaign. What steps would you like to see the city take to address concerns about rising costs?
Unfortunately, housing costs have been increasing all around us. This is not something we alone can fix. Right now, the average rent in Kennesaw is around $1,900/mo. The minimum annual income you would need to afford this, assuming 30% of your income spent on rent, is $76,000 while the average salary for jobs in Kennesaw is less than $63,000. This means working in Kennesaw likely means you can't afford to live here. When a developer says, "don't worry, we're only going to put top of the line appliances in here, so students aren't going to be able to afford them," this to me is unacceptable. This not only intentionally prices out students but most single parents, young graduates, many seniors, and average working-class families as well. I will engage with the community and developers to bring affordable housing options that reflect the wide range of income levels within our community and protect our existing low/ medium income neighborhoods especially those accepting housing assistance. I would also like our city to prioritize developments with more ownership options such as condos, townhomes, and multi-family homes to diversify our housing stock.
I would also like to see our city focus future efforts on supporting alternative transit options from public transit to expanding walking/ biking paths to help alleviate traffic congestion, parking limitations, and reduce the burden of transportation costs on residents.
What else do you want voters to know about you?
Growing up in Kennesaw, I feel deep gratitude for the life I've had here: the community that has molded me, mentored me, supported me, kept me safe, and encouraged me. I am proud to represent a growing number of young people who are eager to get involved in their communities and be a part of the decision making in their local government. I hope to earn your support and your vote Nov 7.