Photo provided by Susan Wilkinson
by Arielle Robinson
As part of our election coverage, the Cobb County Courier has sent a similar Q&A to each Smyrna City Council candidate who is running in a contested race and has responded to us.
Today's focus is on incumbent Ward 5 Councilwoman Susan Wilkinson, who was first elected in 2011. Real estate agent Suz Kaprich is once again challenging Wilkinson, who defeated the former in 2019.
Election day is Tuesday, Nov. 7. Visit Smyrna's website to learn more about early voting, voting locations, and other voting-related information.
Below are our questions, followed by Wilkinson's answers.
Talk about your background. Who are you? What do you do as a day job? If retired, what did you do prior to retirement?
Wilkinson: "It is my honor and privilege to serve as the Ward 5 council representative since 2011. As an Atlanta native, I earned a Bachelor of Fine Arts in Design and Illustration from the University of Georgia. I moved to Smyrna as a single professional and worked as an independent contractor for more than 15 years. As an independent design consultant, I worked extensively with developers, architects and engineers. As a current council member, I am uniquely qualified, blending my visual design experience with my current interests and background in zoning and development, and strong city governance.
"I first moved to the Cheney Woods subdivision near the downtown area of Smyrna in 1986, where I still live with my husband, Doward. We are proud parents of two adult daughters who grew up in Smyrna and graduated from Georgia Tech."
How are you involved within the Smyrna community? For example, are there any civic organizations or volunteer activities you take part in or have taken part in over the years?
"Prior to serving on the council, I was appointed by the Mayor and Council to serve on the city's Educational Task Force, which led to the present Smyrna Educational Foundation.
"During my tenure, I've been active in Smyrna schools, whether serving as Principal for a Day at Campbell Middle, a science fair judge at Russell Elementary, installing a learning garden at Green Acres Elementary, or introducing the city's K-9 dog to the students at Belmont Hills Elementary. Today I serve on the Education Committee of the council, recognizing and celebrating the achievements of students, teachers, volunteers, and business partners in Smyrna schools.
"I'm proud of my role in bringing Rebuilding Together to the City of Smyrna—a partnership benefitting citizens throughout Smyrna. Rebuilding Together works to adapt homes so that seniors, veterans and those with needs can remain in their homes and age in place.
"Currently, I serve as a member of the Federal Policy Committee with the Georgia Municipal Association and as treasurer of the Cobb Municipal Association.
"I'm a member of the Jonquil Garden Club, whose members volunteer to maintain the sensory garden at the Smyrna Community Center. You may also see me on South Cobb Drive, where I regularly join Light of the World Church volunteers for their Adopt-A-Mile clean-up in Ward 5."
Why are you running for election? What experience can you bring?
"The People—the people of our diverse community are by far our most important asset, and I'm continually motivated by the wonderful people of Ward 5 that I have the honor and privilege to serve. I really enjoy being a public servant for the people of my community. I'm responsive to my constituents. I have personal contact with many of them on a regular basis. I'm a good steward of their taxpayers' dollars. They trust me to help them and to represent their best interest—and that's why I've been elected three times. I'm proud to be a public servant for my constituents!
"Part of the experience I bring is my 12 years of service on the council and the institutional knowledge I've gained. A careful steward of taxpayer resources, I've
sought to responsibly grow the amenities and services that increase our quality of life without imposing an undue tax burden or fee schedule on city residents. In my eight years as the Parks and Recreation chair, I worked to expand the network of parks, playgrounds and multi-use trails that citizens enjoy. In my tenure, I've been proud to see the council approve a Parks and Recreation Master Plan that provides a framework for improving all parks in Smyrna including a unique mountain bike park and two linear parks, one on the banks of the Chattahoochee River. As an active participant in the Georgia Municipal Association (GMA), on January 22, 2023, I was awarded the prestigious Certificate of Dedication from the Harold F. Holtz Municipal Training
Institute, a joint effort of GMA and the Carl Vinson Institute of Government at the University of Georgia, requiring 276 credits in courses ranging from municipal law, finance, economic development and transportation to water management. My training includes participation in 'mobile workshops' that allow officials to see how other cities are approaching urban revitalization—with the inclusion of affordable housing, innovative parks and recreation areas, and pedestrian and senior-friendly development. I bring these insights into good governance and equitable growth together with the needs and priorities of citizens in Ward 5."
What are two priorities you have for the ward you're running for?
"My priorities come directly from the citizens I represent. This includes the continued
revitalization of Ward 5—especially the South Cobb Drive corridor (between Windy Hill Road and Concord Road) and the continued connectivity of Smyrna's new multi-use trails on this side of Ward 5. After engaging in a 16-month study of the South Cobb Drive corridor with GDOT and other partners, the council adopted the formal study in 2017 which was included in the 25-year Smyrna Comprehensive Plan. Completing this project as well as the Windy Hill Boulevard project would allow the city to add parks and multi-use trails along both corridors in Ward 5. My second priority is to protect the integrity of our present Ward 5 neighborhoods, including limiting corporate encroachment and density for large investor benefit. We need to preserve our neighborhoods to provide opportunities for Smyrna citizens to build equity. My goal is to
ensure Smyrna remains a safe and desirable place to live and raise a family."
What is a priority you have for the overall city?
"We have all heard that first responders and teachers are struggling to find affordable housing in our communities. I would like to see the city work on partnerships that provide options, both rental and homeownership, for first responders and teachers so that they may live in our community.
"Much of our city's storm water infrastructure needs review and possible updating. If re-elected, it will be my priority to push for the city to perform a storm water management analysis. I would like to see the city do this without going up on the storm water fees. There are a lot of 'wants' currently being discussed in our community. Some are not included in the SPLOST 2022 budget, therefore these dollars alone will not fund all the projects being discussed. We must balance our needs vs. our wants in the context of our budget. For me, it is a priority that we retain our AAA bond rating and our reserve funds."
Can you explain your position on the downtown development project? (For example, the brewery, the new park, the costs of it)
"There are three distinct projects here within this question.
"1) The removal of the downtown round-about and fountain that is now the green space in front of the library and community center 2) The brewery and the sale of the land for that specific business. 3) The new park that is connected to the brewery property.
"1) The downtown roundabout and fountain removal was based on a draft study that was never adopted by the council. We, the council saw the plan for the 1st time on June 3rd and it was voted and approved on June 21st. The estimated cost at the time of this first vote was 2.5 million. I was opposed to the development initially because we did not see nor discuss any other options and it was based on a draft study. I felt it was important for us to consider the growth and changes happening at the high school just one-half mile to the west as well as the impact these changes would have on the neighborhoods to the west. I also felt the plan compromised the overall handicapped access to the area. While I agree there was room for some improvements, I am opposed to the amount of spending in this area which is now around 10 million. There are so many improvements needed elsewhere in our city, including other areas of the downtown.
"2) I'm supportive of breweries in the City of Smyrna, I just didn't agree that the city should sell that land for that purpose and at that price. In my experience as Chairperson of the Parks and Recreation Committee for 8 years, I believe the property was too valuable for the City for its future needs with its proximity to the Community Center.
"3) The council and the citizens were told the proceeds from the sale of the public property, $600,000, were going to pay for the park next to the brewery. That park is now
approximately 1.5 million.
"Downtown improvements and South Cobb Drive are a shared line item on the SPLOST 2022 budget. From my experience on the council, the concept of the four corners was discussed and completing the square, from Atlanta Road to Concord Road, Concord Road to South Cobb Drive, South Cobb Drive to Windy Hill Road, and Windy Hill Road to Atlanta Road, with the multi-use trail system and linear parks, around the downtown was a priority of previous councils. This would also provide ways for more residents, including those residing west of South Cobb Drive, to get to the downtown area without driving their vehicles.
"The development of the four corners included the Belmont Shopping Center, the Jonquil Shopping Center, the Kroger Shopping Center and Hickory Lakes now Smyrna Grove. Completing this square with the multi-use trails and road improvements was the bigger picture for previous councils for reducing traffic and vehicles in the downtown and creating a halo for development. The new downtown green space is attractive, but at what cost?"
How can people stay connected to you and your campaign?
"Please contact me at susanforsmyrna5@gmail.com or call me at 678-699-3485.
Please feel free to visit my website at susanforsmyrna5.com."
If elected, how will Smyrna look different by the time your term is up?
"I'm committed to preserving the integrity of our neighborhoods, and to balancing the needs and interests of private citizens and business owners/developers alike with the goal of strengthening our community as a whole.
"My hope is Smyrna continues to be a safe and desirable place to live and raise a family."
This question is optional, is there anything else you would like to mention?
"My voting record demonstrates courage and commitment to the citizens of my community. As a strong voice for the citizens of Ward 5 and all of Smyrna, I hope you will vote for me on November 7th, 2023!"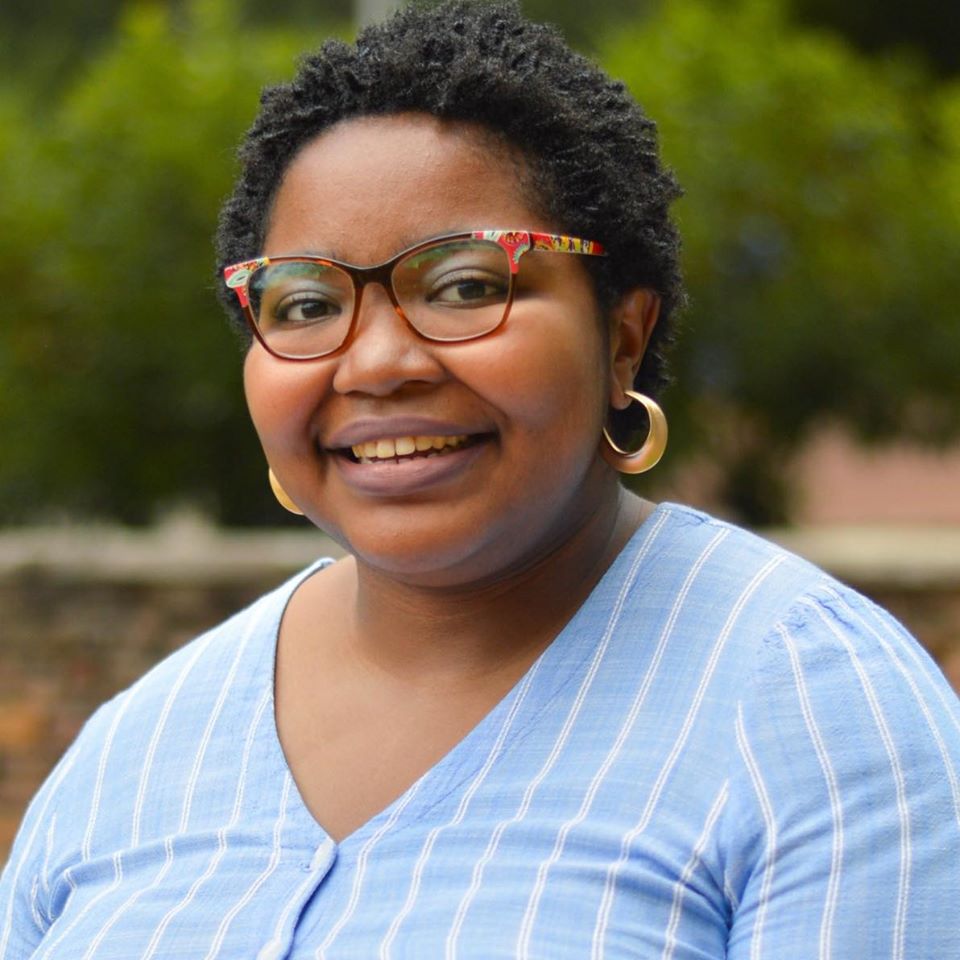 Arielle Robinson is a student at Kennesaw State University. She also freelances for the Atlanta-Journal Constitution and is the former president of KSU's chapter of the Society of Professional Journalists as well as a former CNN intern. She enjoys music, reading, and live shows.