Despite opposition from the Mableton Improvement Coalition (MIC), an application for rezoning of a Dodgen Road property from GC (general commercial) to NRC (Neighborhood Retail Commercial) was approved at the monthly Board of Commissioners zoning hearing Tuesday.
The main reason for opposition was a request by the applicant that the requirement for installation of sidewalks, curbs, and gutters be delayed until six months after a business license is issued for use in the building. MIC said the proximity to Harmony Leland Elementary and Lindley Middle School made the delay in sidewalk installation unsafe for the school children.
The applicants were Joseph M. and Cynthia Erin Thomas, and the case is Z-38-2019.
Presentation from the applicant
Ellen Smith of Parker Poe represented the applicant at the hearing.
She said, "This property is at the corner of Veterans Memorial Highway and Dodgen Road … It's zoned GC (General Commercial). It's about seven tenths of an acre."
She said the property had historically been used for light automotive repair, but lost its grandfathered use.
"My client purchased the property a little more than a year ago. He has an existing business in Cobb County that is light automotive repair. When he bought the property, he wanted to expand that business to this property … (it) necessitated rezoning to NRC (Neighborhood Retail Commercial)."
She said, "We spoke with Mableton Improvement Coalition, and understand that they prefer that this property not be used for light automotive repair."
She said there are existing commercial uses surrounding the property, and that a school (Harmony Leland Elementary) is adjacent to the property, but that the elementary school is slated for closing.
Stipulations were negotiated between the applicant, the Mableton Improvement Coalition, and Commissioner Lisa Cupid, that prohibited automotive uses, including car wash and emissions inspection, she said.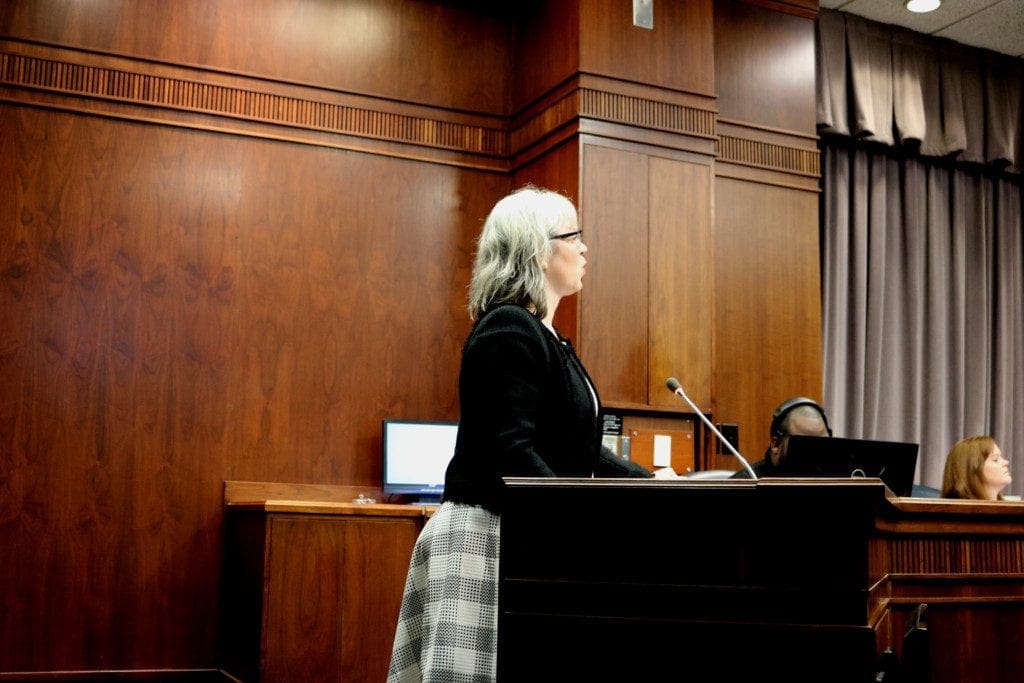 "To make that change, however, he (the applicant) also needs some time before he puts in sidewalk along Dodgen Road, before he puts in sidewalk, curb and gutter, which are all recommended conditions, and before he puts in some additional improvements to the building, and so we respectfully would submit to you that we agree to our July 10 stipulation letter, but with a few changes."
She requested that the requirement for sidewalks, curbs, gutters and paving be delayed until six months after a business license is granted for a compliant use in the building.
The opposition to the rezoning
Sonya Wheatley, representing MIC, said that the 50-year-old building was constructed at the time zoning was just beginning in Cobb County.
She said that the design guidelines for the Veterans Memorial corridor were put in place by the BOC to bring the properties in the area in line with current expectations and safety standards.
"It is absolutely true that the school to the south is being merged into another. If that property is going to be used (by Cobb County schools) or not, I don't know. It does not negate the fact that to the north, and to the right (east), is a school that's going nowhere (Lindley Middle School)."
She said that in addition to appearance, the guidelines are also about safety.
"The entire length of this building is a driveway, and so there is no safe spot for the children who will continue to walk to the school to the north."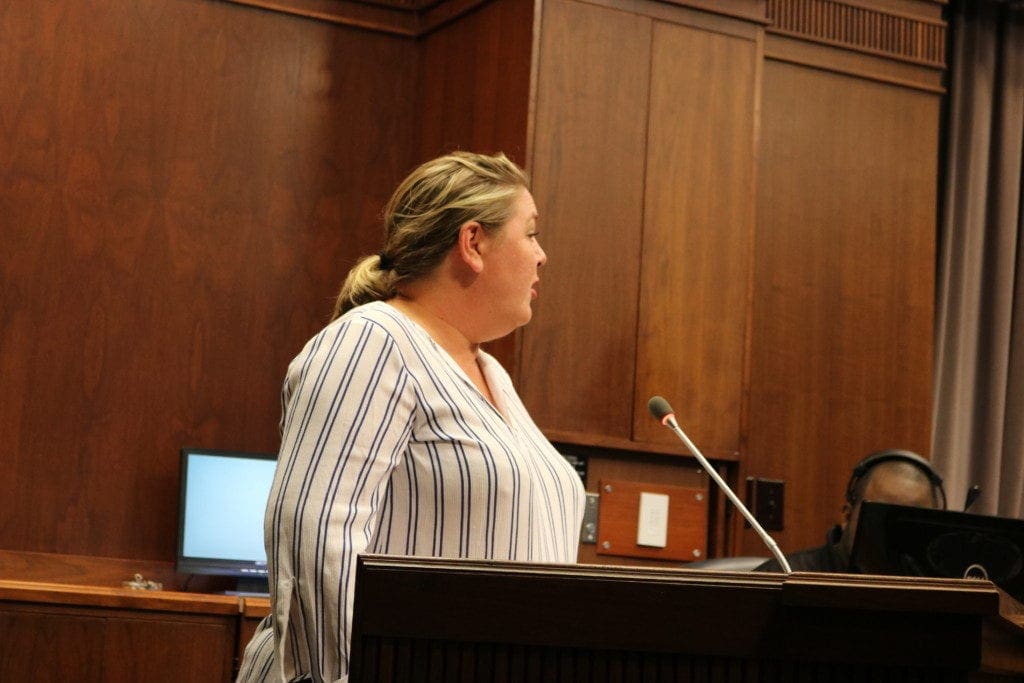 Wheatley showed a photo of the front of the building, and said that cars can pull in at any point, resulting in no safety for children.
"Delaying this by six months, and after a building permit, means that for six months to a year, we are going to continue to have children walking across without any expectation of safety."
The decision
District 4 Commissioner Lisa Cupid, who represents the area, said, "I appreciate the correspondence of the applicant and MIC, and your efforts to work together to get to closer agreement … than what was originally filed."
"The applicant asked for a use that is allowable within NRC (light automotive repairs). However there are over-arching concerns in the area about the abundance of automotive uses along Veterans Memorial," she said.
"And with communication with the community and with myself, the applicant acquiesced and decided to exclude all automotive uses."
"What I am thinking is the greater concern has to do with providing a six-month time frame to allow the owner or the new business occupant to be able to make some changes to paving and resurfacing the property, and also for them to add sidewalk, curb and gutter," Cupid said.
"Considering that the current owner and applicant's business, which is allowable under NRC, will not move forward out of their work with the community, and that any other NRC use is likely to be less intense than an automotive use," she said. "And also considering that sidewalk is very expensive … just to add curb and gutter and sidewalk they're looking at a $1.5 million expense, I am willing to wait until someone comes in and has the resources to be able to put in a sidewalk."
She said, "Because I think if you just saddle someone who comes here to this facility, for them to put that in prior to starting their business, we're already killing that businesses opportunity to be viable, particularly a business that's going to move into this type of location."
"And please understand I consider myself to be the sidewalk queen of Cobb County. I'm favorable of sidewalks," she said.
Cupid made a motion to approve the rezoning, and it passed 5-0.

Video of the hearing