Parents at Eastvalley Elementary School are not happy about the conditions of the 13 trailers that house 35% of the student body, and they addressed those concerns Thursday directly to the Cobb Board of Education and Superintendent Chris Ragsdale.
In a letter sent prior to the board meeting, the parents said they have "become increasingly alarmed by the security and safety concerns, deterioration of the structures of the trailers, air quality and possible mold issues." They also cite concerns about overcrowding, lack of access to technology away from the main building, thermostat issues, rotting floors, exposed nails and buckling carpet. Some said they have reached out to board member David Banks since Eastvalley is in his area, but have not received a response.
According to the parents, many of whom attended the meeting wearing Eastvalley shirts in solidarity, the school has a foundation-funded supplemental science teacher who has lost his trailer and is having to work out of the school's library/learning commons and they've already lost their supplemental computer lab.
One parent even shared with the Courier an online message she received from a former Eastvalley parent who had tackled the same initiative with no success 12 years ago, the list of complaints matching those of the current concerned parents.
Christine Morris has two children at Eastvalley and is president of the foundation.
"We have 13 trailers on our campus. This is more than double the highest number in other east Cobb elementary schools, and they are not new trailers. In fact, one of them is from 1983, and it is 36 years old," she told the board.
Miranda Philbin has a third grader and said she fully understands trailers are inevitable, however "some of the students in trailers were previously not affected by allergies and are now taking medication daily."
Mike Fung-A-Wing has two children at the school and is concerned about the challenges of getting 276 students into the building during inclement weather warnings and the effect the disparity of the trailers versus the school building has on teachers' morale. Parent Jason Templeton requested a new trailer for the science teacher though he questioned where it would go due to lack of space.
"You are placing at least 276 children in unsecure, moldy, physically unsafe trailers every day. #ThisIsCobb is a hashtag used by the district to brag about how great things are in Cobb schools and, for the most part, things are great. But the poor state of these trailers is also #ThisIsCobb," said Russell Sauve, parent of a fifth grader.
Eastvalley is slated to be rebuilt on the former site of East Cobb Middle School on Holt Road using SPLOST funds, but it's not known how many years away that is. When asked about the parents' concerns, the timeline on the new building and potential actions to be taken, an official spokesperson for the district issued this statement:
"In a county with approximately $2 billion in building needs, we're thankful to the Cobb County voter for approximately $700 million we will receive from Ed-SPLOST V. We look forward to Eastvalley's new building which is part of the voter approved Ed-SPLOST V notebook. Until then, the only option to increase space is portable classrooms."
Banks was also asked for comment but did not respond.
During an unrelated SPLOST conversation earlier in the day at the work session, board member Randy Scamihorn commented on Eastvalley saying, "That thing should have been replaced maybe 30 years ago, but it's still operational, it's still functional and when the roof leaks it gets fixed."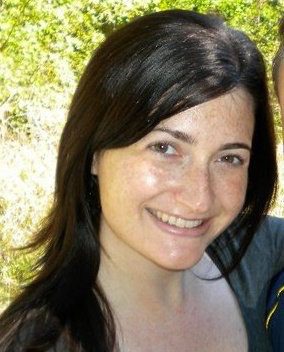 Rebecca Gaunt earned a degree in journalism from the University of Georgia and a master's degree in education from Oglethorpe University. After teaching elementary school for several years, she returned to writing. She lives in Marietta with her husband, son, two cats, and a dog. In her spare time, she loves to read, binge Netflix and travel.