James "Doc" Eaton is aiming for a second term as Kennesaw City Council member, At Large, Post 1 in the only contested seat of the Nov. 5 election.
When Eaton's daughter, Cris Eaton-Welsh, decided not to run again in 2015, he decided to go for it.
"We found out when we first got here, that giving back to your community, you will get that returned back to you tenfold," he said.
One of the first things he says the Council pledged when he joined was to pull back from interfering in the everyday operations of individual city departments.
"We hire professional people to do a professional job. They don't need a part-time volunteer council person coming in and dictating to them what to do," he said.
Another objective was doing away with the pensions and benefits for Council members.
"That's an expensive deal when you've got six or seven people and you've got their families… and the city being self insured. It made a major difference in what kind of money we paid out in health insurance…We figured if our job was to be good stewards of public funds, that we needed to set the example with what we did with those things for ourselves," Eaton said.
Eaton says he's excited to see the city's big projects move forward, including Eastpark Village, a 55-acre mixed-use development, as well as the redevelopment of the former Martha Moore School site.
When asked how to balance growth with maintaining a small-town feel, he said he's really proud of the Depot Park project, which he called the "Central Park for Kennesaw," and will include green space and an amphitheater.
With regard to concerns about parking, he said that each of the developments have made arrangements for multi-level parking garages to blend in with the development concept of the city. He gave Revival on Main as an example, saying it has a garage built for 600 cars, a portion of which are available for the public.
Eaton also said the city must continue to partner with the growing Kennesaw State University.
"We as a community need to embrace the fact that, whether or not we want it…we are going to be a college town. Thirty-five thousand students out there-it's almost as many people as we have population-wise in Kennesaw," he said. "There is a group of people there that are looking for things to do, looking for places to go and have money to spend and are looking for places to spend it."
He said making this work well will require good planning and smart development.
"We want to keep places like this restaurant," he said, referring to Simmer Time Cafe, the locally owned restaurant located in an old house where he and his wife Pam ate breakfast and sat down with the Courier.
Background
An Eagle Scout from Marion, Illinois, Eaton served in the Army National Guard from 1963-1969. Afterward, he went into the financial industry which moved him all over the country, until finally landing in Georgia.
At the age of 42, he enrolled in Life University to be a chiropractor, where he's now a professor and clinic director. In 1993, he opened Eaton Chiropractic in Kennesaw, now run by his daughter Cris.
He also spent more than two years running a hospital chiropractic clinic in China before returning to his life in Kennesaw in 2012.
Eaton served on the Kennesaw Downtown Development Authority (KDDA) for eight years, chair for four. At the time, they were focused on the Madison Project, a development that laid the footprint for what now sits in that location. It was sidelined when the market collapsed in 2008, according to Eaton. Revival on Main, the five-acre mixed-use project with apartments and shops and biking distance from Kennesaw State University, finally opened in 2016.
During his tenure, he says they redid Main Street, started the farmers' market and ushered in seasonal activities such as the Christmas Parade.
Additionally, as a founding member of the Kennesaw Museum Foundation, he was part of the initial fundraising efforts and getting a bond issued for expanding the Southern Museum of Civil War and Locomotive History.
When asked why voters should choose him for another term, he said, "I'm not done yet. I have more things that I want to accomplish…For 30 years, I've built connections, I have built a business, I have raised a family and now I'm raising my grandkids, so I'm seeing a second generation come about. And it's not just me. It's us," he said, gesturing to Pam.
His website is DocEaton.com
Eaton is being challenged by Antonio Jones and Karen Gitau, who have also been invited for interviews with the Courier.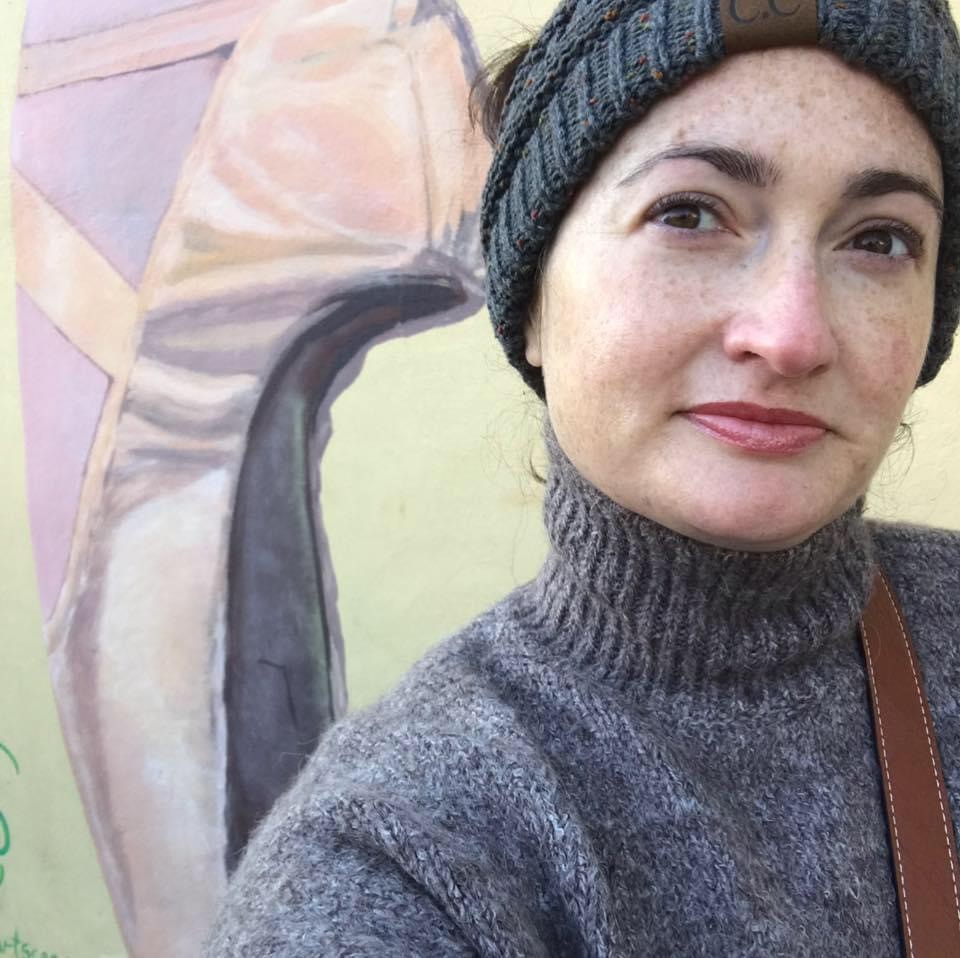 Rebecca Gaunt earned a degree in journalism from the University of Georgia and a master's degree in education from Oglethorpe University. After teaching elementary school for several years, she returned to writing. She lives in Marietta with her husband, son, two cats, and a dog. In her spare time, she loves to read, binge Netflix and travel.