COBB COUNTY, GA – Georgia lawmaker David Wilkerson, representatives from the Cobb NAACP and Georgia ACLU held a press conference Thursday at the Cobb County Detention Center and called on the District Attorney to reopen investigations into the death of Kevil Wingo, who died in custody last September.
Police originally arrested Wingo for possession of suspected cocaine residue on a piece of paper. Never convicted of a crime, Wingo became the ninth person to die in the county jail in the past two years.
Videos released five days ago show a man vomiting, in severe abdominal pain, and pleading to be taken to the hospital, while WellStar infirmary staff and police deputies passively watch him die.
"He was in the WellStar infirmary there for over nine hours, begging for his life, begging to go to the hospital, telling them he was having issues with his ulcer, asking them to help him, letting them know he could not breathe, and for nine hours he suffered clear criminal neglect," said the Wingo family's lawyer, Timothy Gardner.
According to interviews later conducted with investigators and obtained by 11Alive, most inmates and some staff believed him. One inmate, Billy Smith, reported, "[Deputies] looking at us, like 'He's just detoxing.' We're like, 'No, you need to come get him."
A lab technician, Tiffany Womack, told investigators she even asked to check his vitals. Another charge nurse, Annaleen Vissen, overruled her, saying he was "pretending," "drug-seeking" and "just disruptive."
After Wingo collapsed on the floor multiple times, videos show him taken half-unconscious to a padded isolation cell, stripped naked, covered with an anti-suicide smock and left on the ground. Wingo died shortly after from a ruptured ulcer, according to the autopsy report. He left behind three children.
"It's time for the district attorney to take our pleas seriously and to listen to Kevil Wingo and his family for the first time. We have sent her information this week that highlights the severe criminal gross conduct of the deputies in this facility, the watch commander, the sergeant, and all of the WellStar staff" said Timothy Gardner, the Wingo family lawyer.
"It is absolutely unfathomable that these individuals have not been charged with crimes. It is equally unfathomable that all of them still work in this facility and are receiving tax-payer salaries. That has to stop. Sheriff Neil Warren can make the decision today to make sure every single person involved in Kevil Wingo's death is terminated immediately."
The Cobb County Sheriff's Office closed an investigation in February 2020 and found no criminal negligence by any parties. An internal affairs investigation also concluded in June 2020 and did not find any violation of Cobb County policies. The Wingo family's complaint to the Georgia Board of Nursing against two nurses, Annaleen Visser and Yvette, Burton is pending.
Amid rising demands for a special grand jury investigation into the jail, Cobb District Attorney Joyette Holmes issued a statement yesterday, in which she signaled her intent to review the evidence but stopped short on impaneling a grand jury to investigate the jail.
"Upon receiving an updated order from the Georgia Supreme Court that allows us to resume these specific functions, grand jurors will again perform the jail inspection," wrote DA Holmes.
Mr. Gardner took issue with Holmes' approach. "It's time to not issue empty statements to the press without speaking to the family first… Let the family know that you will reopen the investigation into Kevil Wingo's death. You can do that now. You don't have to wait until the Supreme Court lifts any stays due to COVID-19. You have within your power to reopen an investigation, and if you don't want to do it yourself, contact the Georgia Bureau of Investigation and request that they do it. It's common decency."
Georgia Representative David Wilkerson (D – Powder Springs) added his support to an independent investigation. "We're asking District Attorney Holmes to work with the family and find out what happened and get answers. That's not something that can be done internally. We've had this discussion at the Capitol. Whenever there's a death in custody or an officer involved, it should be investigated by a separate party; it should not be handled internally. You're not going to get the same answers."
On the state level, Rep. Wilkerson signaled his intent to pass legislation for greater accountability. "If you have a death in custody, that needs to be investigated at a different level – at the state level."
Jeriene Grimes, president of the Cobb NAACP and Christopher Bruce, political director of the ACLU Georgia, also expressed their condolences for the Wingo family and called for a full, independent investigation into Wingo's death and the jail as a whole.
"We are deeply saddened by the continual things that happen at the Cobb County Detention Center. No one comes here to die. I stand in support of this family and their loss, and we are asking that a full investigation be taken to into the operations, policies, and practices of this facility." said Grimes.
"We're here again, at the Cobb County Adult Detention Center after another death" said Bruce. "My condolences to the family, but condolences aren't enough…We've seen enough death. Justice delayed is justice denied…District Attorney Holmes can do this and do this right now."
As for the nurses responsible for inmates' health, the Wingo family's message was clear: Got to go.
"If you're going to be careless, if you're going to be callous, if you're not going to respect human life, then you have to go." said Gardner. "You're violating the oath that you're sworn to abide by as a registered medical professional."
WellStar stopped providing medical staff for the detention center last May, and Wellpath, LLC has since taken over. Wellpath released the following statement:
"A pillar of Wellpath's mission is to provide quality care to every patient with compassion, and we maintain a culture to always doing the right thing for our partners, employees, and our patients. Even though Mr. Wingo's death occurred prior to Wellpath's operations at Cobb County Detention Center, it is necessary to review the facts surrounding this event that have been made available to us in accordance with Wellpath's standards. The involved parties have been placed on leave pending this review. Most importantly, however, we extend our deepest condolences to the loved ones of Mr. Wingo during this difficult time."
Mr. Wingo's sister Tiffany gave the last words.
"All I want is justice for my brother and for everyone involved to be charged for his murder" she said. "He didn't have to die like this. They left him to die like an animal."
The Cobb chapter of the NAACP is reportedly planning a prayer vigil for Kevil Wingo this Saturday in Marietta.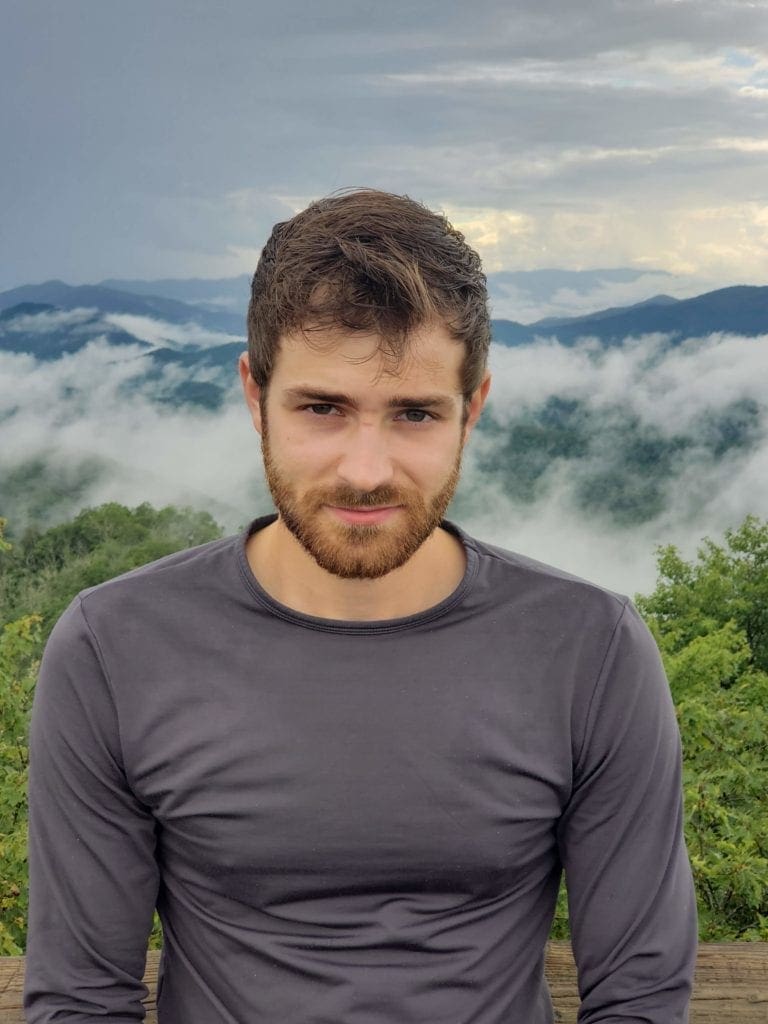 Richard Solomon recently graduated from Indiana University with a B.S. and B.A. in International Studies, Arabic, and Political Science. He spent the past two years studying in Morocco and Egypt.