By Rebecca Gaunt
Mayor Derek Easterling and Councilman Pat Ferris responded unfavorably toward an interactive sculpture proposed for the Main Street Veterans' Memorial Park during Monday's work session.
The project is a collaboration between the city's economic development office and the Kennesaw State University Master Craftsman program. The Kennesaw Arts & Culture Commission (KACC) is funding it.
Miranda Taylor, the downtown/Main Street manager, said students were asked to use the theme of the downtown park and the 2023 Smith-Gilbert Gardens Art Blooms metamorphosis theme to guide their submissions.
Easterling and Ferris didn't agree that the downtown park was the right place for the piece.
"This doesn't fit in anywhere artistically or anything else with the other monuments downtown…I find this totally inappropriate for the facility," Ferris said.
Ferris added that if it were proposed for another location, such as Smith-Gilbert Gardens, he'd "back it wholeheartedly."
The sculpture is a 7-feet tall abstract red poppy with a yellow centerpiece to be used as a bench, designed by student Dana Weiss. Red poppies, or remembrance poppies, have been used to memorialize soldiers killed in action since World War I.
Taylor said she expects it to be installed by the end of May, in time for Memorial Day. The display will include a placard describing the symbolism.
Easterling said he wanted to think it over before the next council meeting.
"I'm with you, Pat. I don't see it, but art's different to everybody and this is definitely different," he said.
The discussion between the two elected officials and Zoning Administrator Darryl Simmons raised the question of whether the matter should be an agenda item for a vote by the council.
The city created the KACC to be the formal body to handle such matters after an artist approached the city about creating a mural on the wall of a business.
"One of the things that we don't want to do is to put the mayor and council in the position of having to judge what art is. That's very subjective and can be very controversial," Simmons said.
He continued, "It's a place of reflection. You can sit in the sculpture and look up and see what you want to see. And it's not offensive in any way."
Easterling echoed Ferris' concern about the intended location.
"…in the paperwork, or policy and procedures, we worked up for the Arts and Culture Commission, we would have final say in placement of some of these things, I believe," Easterling said.
Simmons responded, "On private property, you have a chance to review it. But on our own, I think it was handled properly, where staff and people from different backgrounds looked at this. And of all the submittals, we looked at not just the appropriateness, but quite frankly maintenance, liability, how it's going to be perceived by the public, danger."
Easterling said he wanted to revisit the sculpture at next week's regular meeting even though it will not be an agenda item.

Ferris said he was not on the council when the KACC was created and wanted a review of the commission.
"If you guys want to do benches or manhole covers, minor art things, I'm good with that. But something that's seven-feet tall, red, that's painted, that's going to require a leap of faith as far as what it's representing, that's above and beyond precedent. That's something we need to be involved in," he said.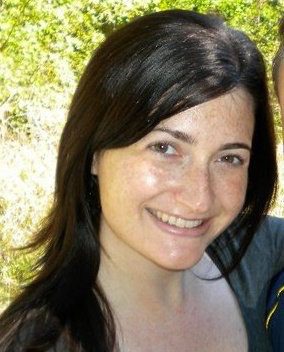 Rebecca Gaunt earned a degree in journalism from the University of Georgia and a master's degree in education from Oglethorpe University. After teaching elementary school for several years, she returned to writing. She lives in Marietta with her husband, son, two cats, and a dog. In her spare time, she loves to read, binge Netflix and travel.