[This is the latest installment of "Cobb Cuisine, Culture and Community" by Brian Benefield]
We always know someone when walking into the familiar environs of Marietta Wine Market because we've been going there since they opened in 2005.  I recall doing our first wine tasting with the owners Karen and Randall Heard, who have become great friends.  I pretended I knew what I was doing and swished my glass around to aerate the wine even though, at that time, my extent of wine knowledge was how to tip the boxed type to get every last drop.  But the Heards like to educate you about various types of wine without being too pretentious and make different varietals more accessible to the average Joe, like myself.  Much like food, I have learned to like the lighter wines in the Summer, such as Rose or Pinot Noir, and sipping bolder reds, like Cabernet or Shiraz, in the cooler months.  Randall is very astute about the over 500 types of wine they sell, and he can help you pick a perfect bottle no matter what your budget may allow. 
Karen sends out an info-filled weekly email newsletter that features their upcoming wine tasting events and many other things happening in and around Marietta Square. The Marietta Wine Market has an array of events and travel trips throughout the year. One of their most significant, The Art of Wine Expo, is right around the corner, which takes place at Marietta Educational Gardens on Kennesaw Avenue on October 15th. Randall always brags that he has picked the absolute best weather day for many years and told me jokingly, "Don't mess it up." And he's right because the air is cool and crisp, the leaves on the massive trees are turning hues of yellow and amber, and the beautiful historic house makes the perfect backdrop for their 17th year hosting this event. You can sample over 200 wines, eat delicious food, and enjoy live jazz music at the Art of Wine Expo.
The Wine Market, as we affectionately call it, has charity wine tastings on Wednesdays from 5–7 p.m. and Saturdays from 2–4 p.m. Karen is always looking to help local charitable organizations by selling raffle tickets for gift baskets and other giveaways with all proceeds going to the philanthropic enterprise. Live music by local artists will soothe your ears as you ease into the comfy leather couch and let the world's worries melt away. They sell much more than wine at their shop, including meats, cheeses, snacky items, and stemware. If you can't decide, Karen will assemble a bountiful basket full of goodies for your wine-loving friends. We have attended many of the wine trips to the North GA vineyards that occur in Spring and Fall, which include pastries and mimosas before boarding a luxury bus and indulging in a tasty brunch at the first stop. Georgia wine has come a long way since the Muscadine days of long ago and produces some top-notch vino, and most wineries have beautiful mountain views.
MWM also sets up domestic and international trips with the assistance of a good friend, Leonardo Ruscitto, who operates an expert travel company, Italy Tours by Leonardo. A group recently visited many locales in France, and we have taken several domestic trips with them, including Napa Valley, CA, and my favorite was Portland, OR. The Pacific Northwest is known for growing the persnickety varietal Pinot Noir, and we tasted some of the best in the country at Willamette Valley Vineyard. Another favorite stop on this trip was at Phelps Creek, where we rode on hay bales pulled by a tractor up a small mountain as Rosie the Chocolate Labrador ran alongside. We sipped wine and laughed as we arrived at the rustic house and wine-making operation that has gorgeous sweeping panoramic views of Mt Hood in the distance, and the owner, Robert Morus, names the wines he produces after all the women in his life with Rosie's Rose being a prime example.
That's what makes trips with Marietta Wine Market unique because it's usually smaller groups so that you get a peek behind the curtain, meet the owners, and do things you simply couldn't on larger, more crowded tours. We have met numerous amiable, wine-loving folks over almost twenty years of patronage at MWM, and many have become very close friends. This is a testament to Karen and Randall's commitment to their passion for wine and entertaining friends who inevitably evolve into a second family. Stop in Marietta Wine Market soon, and if it's your first time stopping by, I can almost guarantee it won't be your last.
for more information visit https://www.mariettawinemarket.com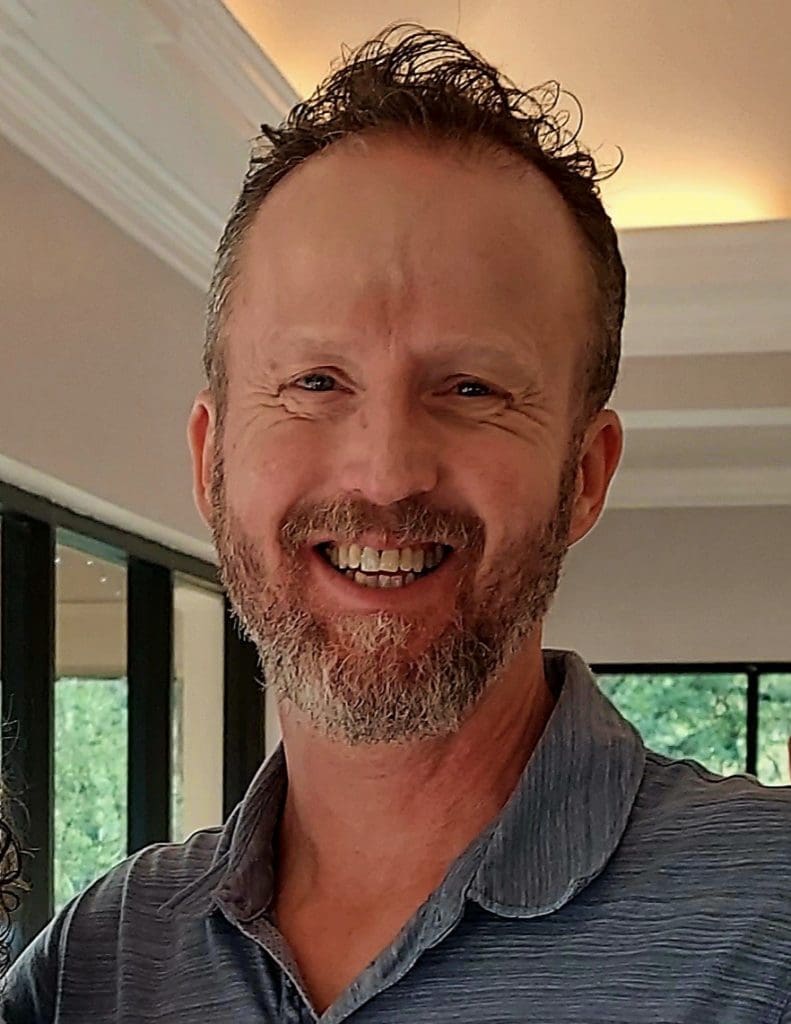 Brian Benefield is an Atlanta native born in Dekalb County, who has lived in Cobb since 2003. He has worked in Hospitality, Marketing, Real Estate, and most recently Food Tourism. Married to Cecilie Benefield for 12 blissful years. They have a dog, Miss Pickles. Hobbies are mountain biking, running, gardening, and trying new recipes in the kitchen. Member of Les Marmitions cooking club since 2016, where we cook 5-course meals with local Atlanta chefs.