Antonio Jones, a small business owner in trucking and landscaping, is challenging incumbent James "Doc" Eaton for his Post 1 seat on Kennesaw City Council.
Jones has been a member of the Kennesaw Citizens Advisory Committee, a group that evaluates programs and makes recommendations to city officials, for four years. He said he started looking for ways to get involved shortly after moving from Pennsylvania in 2015. This is his second run for a seat, having lost in 2017 to Pat Ferris.
"The first thing I did was try to figure out where I can serve, and the city gave me a great opportunity to be a part of this community. That's what I love about this community. It's inclusive of everyone," he told the Courier in a sit-down interview at the Cherokee Street Starbucks. "It's the first time in my life I have been able to set down roots and I'm looking forward to being able to grow in this area."
It's a welcome feeling for the man who lost his mother when he was 15 and spent a great deal of time shuffling between family in New Orleans, Georgia and Pennsylvania. He said he looks forward to starting a family here.
It was his relationship with girlfriend Chantel Benjamin that brought him to Kennesaw. He was managing an eyeglass shop and running his own firearms business up north when he reconnected with Benjamin, whom he had met years before when he attended South Gwinnett High School in Snellville. He relocated so she could continue to pursue her dream of being an Air Force pilot while stationed at Dobbins Air Force Base.
Jones, who is currently enrolled in political science classes at Kennesaw State University, has several goals for city council in the area of education. With regard to KSU, he wants to develop the working relationship between the two by offering internships with the city and promoting volunteerism with initiatives like Keep Kennesaw Beautiful.
While running his trucking business, he struggled to find a reliable mechanic to work on his truck, citing the shortage of skilled workers in the profession. He said it's important for the city to promote trade and vocational school programs.
Jones also endorses the idea of supporting small local businesses with grants.
"Amazon wasn't Amazon until it started in a garage. All these vacant buildings – let's put something in there," he said.
On the issue of rapid growth in the area, one of Jones' priorities is making sure law enforcement is equipped to deal with the growing population.
"I don't want a police department where we're seen as heavy handed. I think you can have a positive balance. I've lived in communities from cities to small municipalities, and what I admire about the local small towns is that you have a more one-on-one relationship with your police officer. You can get to know who they are. And I think you have better relationships with your community when you have that," he said.
Jones has been vocal with his criticism of the city doing away with its own trash service and entering a contract with Republic Services, questioning the cost effectiveness. He's also frustrated that his suggestion for a community pool was rejected at a KCAC meeting, saying a city official told him residents wouldn't want to subsidize it. He has suggested a concession stand to counter the costs of operating the pool, pointing out that while many neighborhoods in Kennesaw have pools, there are many residents without access.
When asked why people should vote for him, he said, "I can ask tough questions. I speak my mind and have an unbiased opinion."
The election is Nov. 5.
You can find him at https://www.facebook.com/TonyforKennesaw/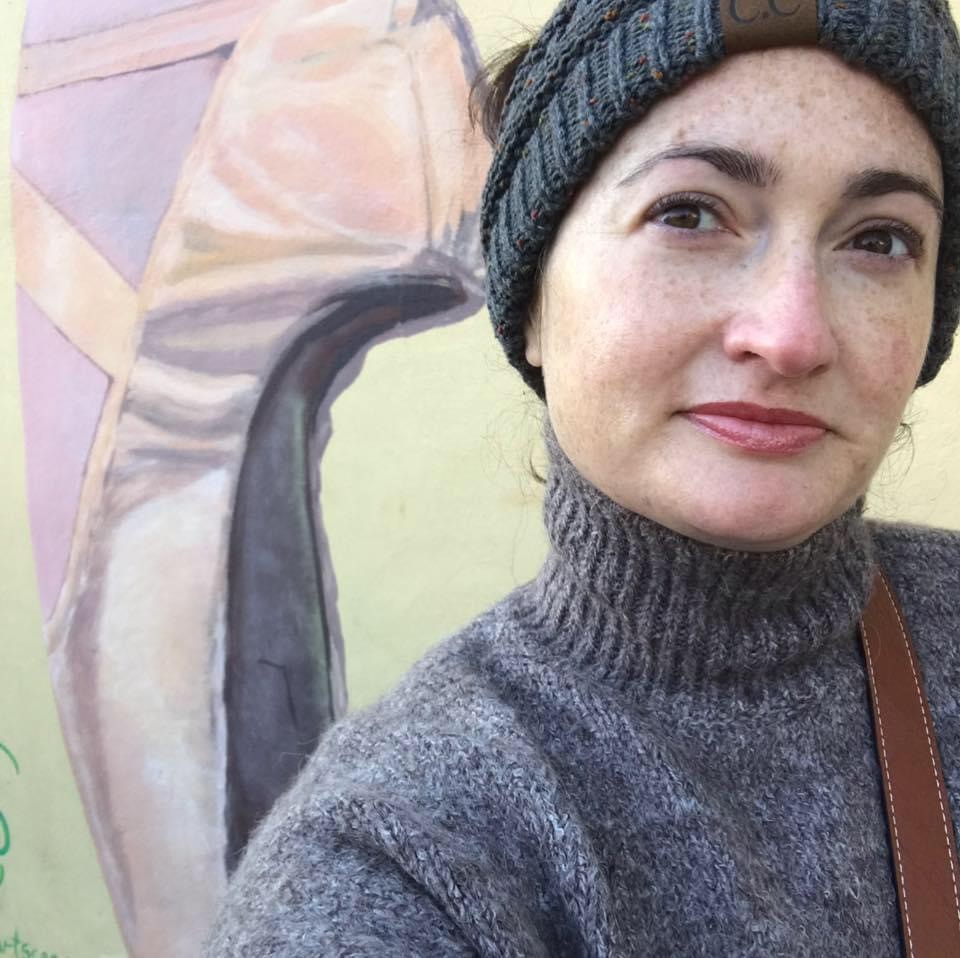 Rebecca Gaunt earned a degree in journalism from the University of Georgia and a master's degree in education from Oglethorpe University. After teaching elementary school for several years, she returned to writing. She lives in Marietta with her husband, son, two cats, and a dog. In her spare time, she loves to read, binge Netflix and travel.