In a forum Tuesday evening., Democratic candidate for Cobb district attorney Flynn Broady criticized incumbent District Attorney Joyette Holmes and other Republican officials for their handling of the deaths of people incarcerated within the Cobb County Adult Detention Center
Broady released a statement prior to the public forum he held with Cobb Commissioner District 2 candidate Jerica Richardson.
Broady said Holmes has taken "no action" on the deaths of people incarcerated in the jail in his statement.
A rally was held at the detention center Thursday, Aug. 20, featuring the family of Kevil Wingo, and their attorney, demanding Holmes open a grand jury investigation into the deaths at the jail.
Holmes issued a statement Thursday, Aug. 20, prior to the demonstration. She mentioned that due to the pandemic, the Georgia Supreme Court has halted grand jury panels.
Holmes also said that her office has sent grand juries to inspect the jail in the past and when the state Supreme Court permits, her office will send another grand jury to inspect the jail. She said the grand jury will have in mind the concerns raised about the jail.
In his statement, Broady said Holmes had months before the pandemic began to investigate the conditions of the jail.
"The Judicial Emergency may prohibit Grand Juries now, but that was not the case during the initial call for action, unlike the statement implies," Broady wrote. "It is also not the only means by which action can be taken."
The statement also touches on Holmes' mention of the jail inspection.
"To admit that the Grand Jury investigates the jail on a monthly basis, tells us that such investigations are a walk-through without substance as to the daily procedures and working of our Adult Detention Center," Broady wrote. "Stating any elected official can call for an investigation demonstrates a lack of accountability for one's own inaction."
During the forum, Broady pledged to launch an independent investigation if elected DA.
"Going to jail should not be a death sentence," Broady said. "We have to do a much better job of how we take care of the people we have in the jail."
Wingo was incarcerated at Cobb's jail in September 2019 and never convicted of a crime when he died after telling jail staff he was unable to breathe and was having issues with an ulcer.
A video of the incident showed sheriff's deputies and WellStar nursing staff standing by Wingo not helping him as he begged for medical help.
A charge nurse at WellStar, Annaleen Vissen, accused Wingo of faking illness to seek drugs. Vissen then had Wingo sent to an isolated cell, claiming he was being "disruptive."

At that time, Wingo had already collapsed multiple times after saying he could not breathe and was in severe pain.
Half unconscious, Wingo was dragged by jail staff to an isolation cell and then stripped naked.
Staff put an anti-suicide smock on him and then left Wingo lying on the bare floor.
Wingo died shortly thereafter from what the autopsy report said was a ruptured ulcer.
Nine people incarcerated within Cobb County's detention center have died within the past two years. Many of those who died had not been convicted and were awaiting court dates.
The most recent deaths of those incarcerated in Cobb's jail have been of two women — Stephanie Nicole White who died in June and an unidentified woman who died this month.
The detention center changed health providers earlier this year from WellStar to Wellpath.
Despite this change, Broady said he still wanted to know what procedures Sheriff Neil Warren's office is taking to ensure medical providers are doing their jobs.
Broady said since Warren became sheriff over 40 people have died within the jail.
Also, Broady said it seems if Cobb commissioners were protecting Republican Warren because the board leans conservative.
Richardson said the community should have the "courage to open up these investigations and not be afraid of what is discovered."
Transparency and accountability are what is needed in the sheriff's office, she said.
Warren hired the law firm Wade, Bradley and Campbell in June to investigate allegations of excessive force, racism and neglect by deputies, among other issues.
Broady said despite Warren hiring a law firm to investigate jail conditions, he takes issue with Warren essentially investigating himself.
In February, Warren's office closed an investigation into Wingo's death and concluded there was no criminal negligence in Wingo's death. Another internal review finished in June decided no Cobb County policies were violated with the way Wingo was treated.
Broady called for an independent investigation of the jail done by the Georgia Bureau of Investigation.
" … let [the GBI] come and … do an investigation, say 'this is what you're doing wrong," Broady said. "If somebody willfully did something wrong then maybe they need to be charged."
Broady said the video of Wingo's death was proof his rights were violated and questioned how jail staff could let that happen.
"It was so blatant that this man was in need of help," Broady said. "And people paying attention did not want to help him. Even his fellow inmates that were in the room with him were banging on the windows saying 'hey, he needs help.'"
Broady said if someone needs medical help staff needs to provide them help and cannot assume they are crying wolf.
Broady also said there has been no protocol given as to what is supposed to happen if someone has a medical issue in the jail.
"Where are the checks that we go through to make sure that's not happening? Those are the things we're missing and we haven't been told about," Broady said.
Broady said he spoke to Terrence Bradley from the law firm Warren hired. Broady said Bradley told him sheriff's deputies, for the most part, were doing what they were supposed to do.
Bradley, according to Broady, said most of the blame could be put on WellStar.
Broady also said some WellStar employees were still employed at the jail but Wellpath suspended them until the investigation is complete.
"We're working in the right direction," Broady said. "But we still need an independent investigation to document what we did wrong and make sure that we can fix it in due time."
Broady said as DA, if Warren is re-elected then he will immediately bring in the GBI to investigate the jail.
If Democrat Craig Owens wins, Broady said he would give Owens time to investigate the jail and tell him what went wrong to prevent further problems.
The numerous deaths within the jail have cost taxpayers money through lawsuits filed by families of those who died, Broady said.
"We all lose when we do something like this at the county level, and people need to understand that," Broady said.
In addition to Broady and demonstrators calling for an independent investigation, this call is also supported by elected officials.
Georgia Representative David Wilkerson (D — Powder Springs) said several incidents have occurred in the jail that Warren has rightfully brought in a firm to investigate, but the deaths are a different situation.
"In the case of a death I don't think it's appropriate to have your own person that you've brought in investigating that," Wilkerson said. "It needs to be somebody truly independent. Whether that be the GBI or someone the DA feels would be the best person."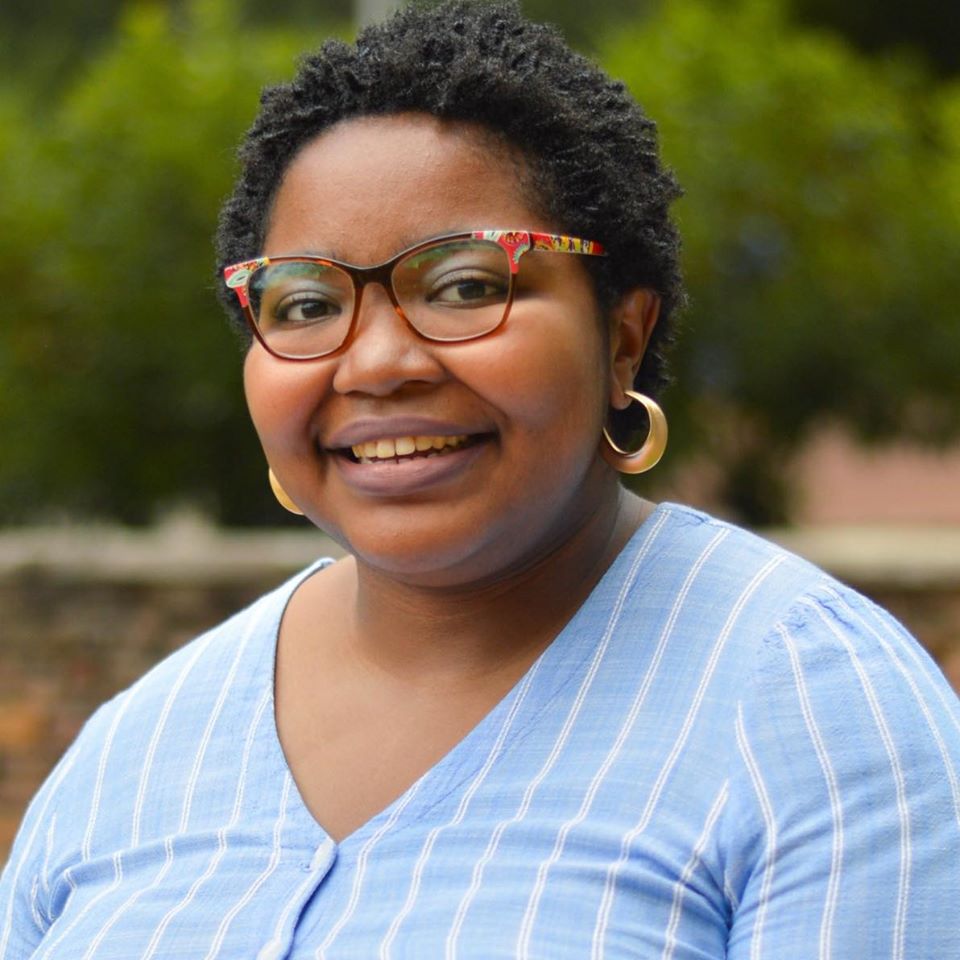 Arielle Robinson is a student at Kennesaw State University. She is the current president of the university's chapter of the Society of Professional Journalists and former editor at the KSU Sentinel.  She enjoys music, reading poetry and non-fiction books and collecting books and records. She enjoys all kinds of music and reading poetry and non-fiction books.