Photo by Brian Benefield
[This is the latest installment of "Cobb Cuisine, Culture and Community" by Brian Benefield]
I am preparing a small meal this year for Thanksgiving, and although I enjoy the process of cooking a big meal, there have been many years when we just cooked the bird and got our sides from reputable places around town. So, if you aren't in a cooking mood or want to take the stress out of having the turkey taste like shoe leather, these suggestions will give you some great options for dining out, opting for take-home meals, or even getting the entire Thanksgiving meal wrapped in a warm, flaky puff pastry.
If you want to get all gussied up and dine in style, reserve your table at Mac's Chophouse in Marietta Square, which offers quite a spread with several choices for appetizers, entrees, and desserts. If I were eating here for the holiday, I would choose the she-crab soup for a starter, roasted turkey with stuffing, mac n cheese, squash casserole, cranberry relish, and, of course, lots of gravy makes everything taste better. Dessert would be a toss-up between the chocolate cherry mousse pie or baked apple crisp.
If you prefer to pick food up and heat and eat in the comfort of your home, check out the extensive menu at Piastra Italian Restaurant. Greg Limpan, the owner and chef, is very passionate about cooking with local ingredients, and we know him well from when we owned Marietta Food Tours. You can choose from an assortment of salads, of which I would select the Caesar Classico, which has a lemon garlic dressing and focaccia croutons. Greg is offering several types of turkeys to entice your taste buds. A red wine braised turkey is the classic Italian option, or try the 24-hour brined apple cider bird that is sure to be moist and mouth-watering. All the yummy sides are available to include garlic mashed potatoes, grilled broccoli, and Greg's Mom, Betty, makes her almost famous candied sweet potatoes. For a different entree, order the Lamb leg roast and remember the plethora of desserts such as deep dish caramel apple crumb cake, or go traditionally Italian and get the homemade tiramisu.
Parsley's catering, located at the Hunt House near Kennesaw Mountain, has a smoked turkey version served with cornbread stuffing and gravy. You can order the whole turkey or get how much meat you need by the pound. A smoked or braised beef brisket is another delectable alternative, and I can personally attest to the fork-tender juiciness of their brisket. If you have a larger family, Marc Sommers, the owner, is your guy because he is very well-versed in cooking for large crowds. I could make a meal out of just side dishes at Thanksgiving, and Parsley's has the Granddaddy vegetable of the south, Mac n cheese, and no holiday meal would be complete without sweet potato casserole. I am a sucker for all the casseroles this time of year.
If you want to make your life very easy and have more time to spend with family instead of in the kitchen, then Paul's Pot Pies is the way to go this season. The turkey pot pie is overflowing with all things Thanksgiving, and the 10-inch version is about the size of my 72 VW Bug I had way back when. It is jam-packed with turkey breast meat, savory stuffing, green beans, cranberries, corn and enveloped in a gravy that will make the best Granny cook jealous. All of this goodness in a pie crust and topped with a pillowy, soft, yet delicately crispy puff pastry shell that will delight with every bite.
Regardless of how you prepare your meals this upcoming season, remember to give thanks for the little things, moments that make us smile, and people we often take for granted. I know many families think they put the fun in dysfunction, and mine is no different, but we all should be thankful that we have our family and friends to rely on. I like the made-up word Framily because it covers relatives and the ones you choose to be in your life. And although some of your framily may be struggling with health issues, living too far away to visit, or remembering lost loved ones, always remember that these are YOUR people, flaws and all, so feed them well.
https://www.piastrarestaurant.com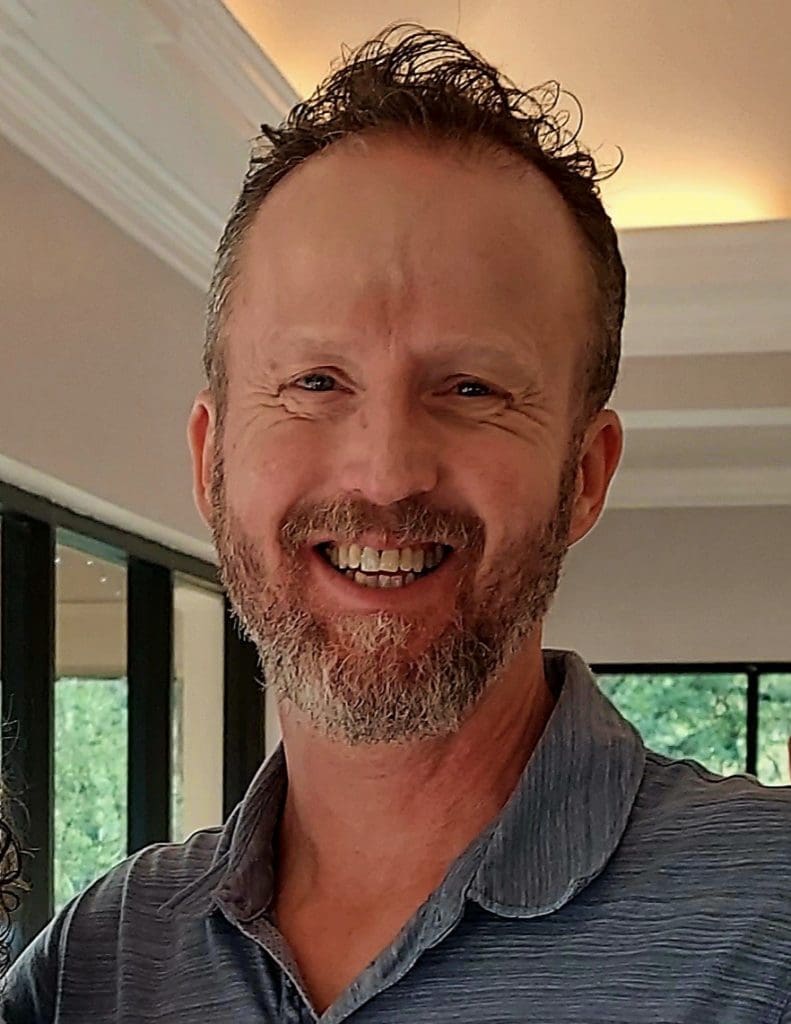 Brian Benefield is an Atlanta native born in Dekalb County, who has lived in Cobb since 2003. He has worked in Hospitality, Marketing, Real Estate, and most recently Food Tourism. Married to Cecilie Benefield for 12 blissful years. They have a dog, Miss Pickles. Hobbies are mountain biking, running, gardening, and trying new recipes in the kitchen. Member of Les Marmitions cooking club since 2016, where we cook 5-course meals with local Atlanta chefs.