At its first transitional meeting, the Mableton mayor and city council selected three people to temporarily fill roles necessary for the organization of the new city prior to negotiating an Intergovernmental Agreement about revenue and services with Cobb County.
The council also approved the city charter as written in the Georgia legislature's enabling legislation for the new city, to set up a web domain with the top-level domain name ".gov" and to authorize discussion on an intergovernmental agreement with Cobb County for tax collections.
Hiring two executive assistants was approved in a 4-2 vote.
District 5 Councilman T.J. Ferguson was elected by the council as Mayor Pro Tem, whose role is to fill in for Mayor Michael Owens in his absence.
Emilia C. Walker-Ashby was approved as interim city attorney. Susan Hiott was appointed interim city clerk. And Frank Milazi was approved as a financial consultant.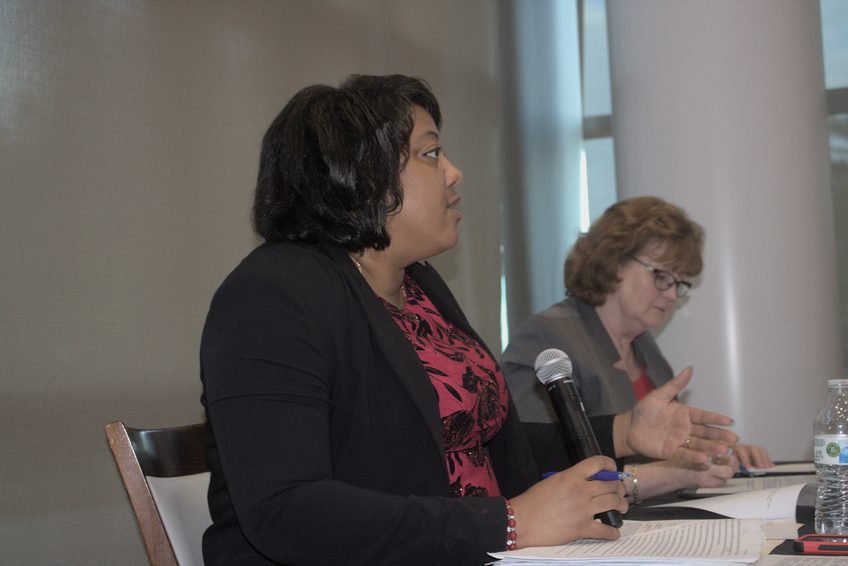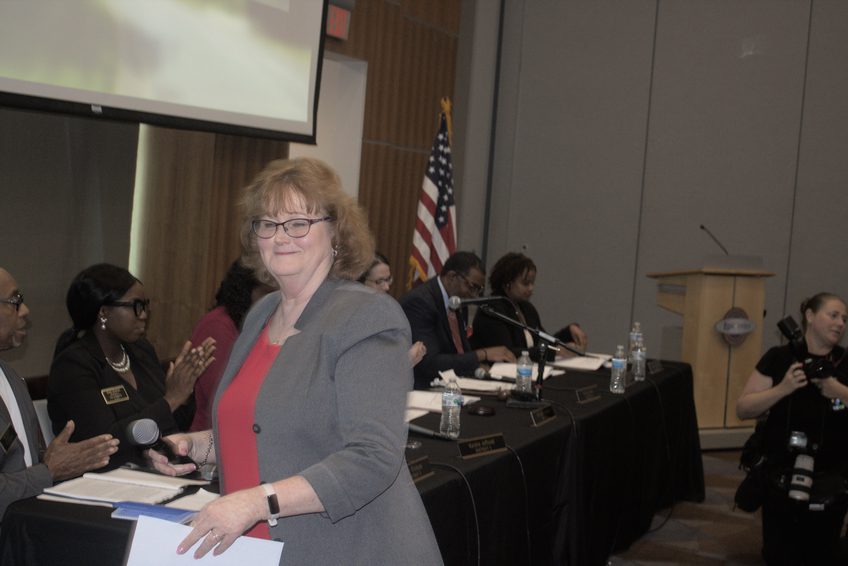 Walker-Ashby will be paid at a rate of $210 per billable hour for day-to-day and routine legal services. Hiott and Milazi will perform "services for the City as an independent contractor and at a monthly and/or hourly rate to be negotiated and pre-approved in writing by the Mayor."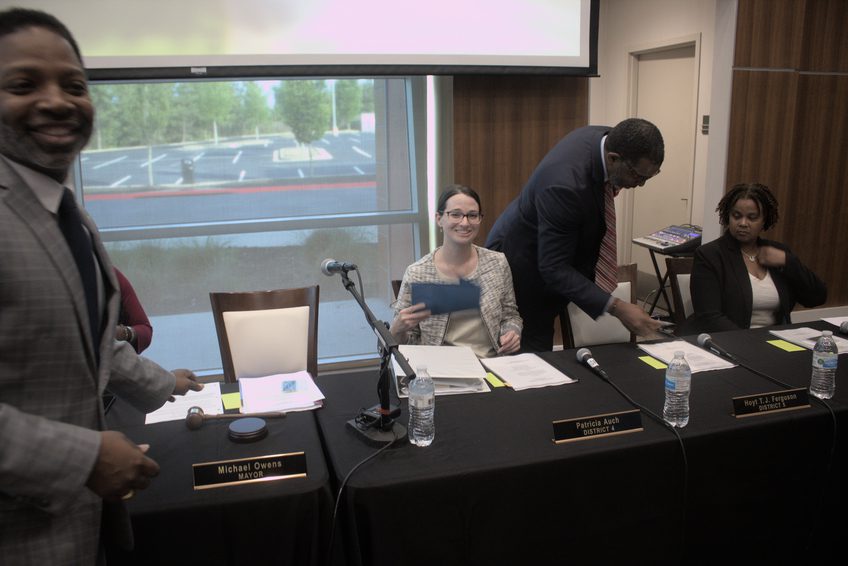 When the discussion of the appointment of Milazi opened, District 4 Councilwoman Patricia Auch made a motion to table the decision on Milazi and also to table another item authorizing the hiring of two executive assistants.
"I'd like to make a motion to table all further appointees to our next scheduled meeting in order for the City Council to properly prepare (to vote) as we were not notified within 24 hours of who these appointees are. I don't believe there's enough information for me to feel comfortable voting on these positions," Auch said.
District 6 Councilwoman Debora Herndon seconded the motion.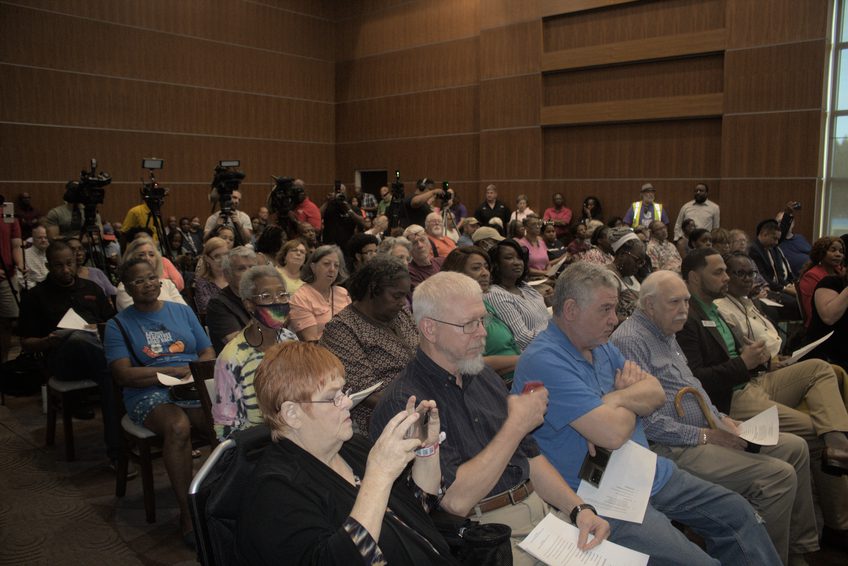 Walker-Ashby said that the council is under time constraints to get a financial consultant in place in order to begin negotiations with the county regarding the allocation of taxes to the city.
"So this item is the financial consultant," she said. "Now I want to tell you one of the purposes of a financial consultant is that there are certain deadlines and constraints that you're under."
"One of the things in the immediate future that I foresee the need for is to collaborate with the county as well as the tax commissioner because you have an accrual date that's coming up June 1 (when) the charter anticipates you'll start to receive tax collections," Walker-Ashby said. "For you to collect taxes, you have to have a professional to collect."
"You just don't have the staff on board to make those discussions to crunch numbers to have a real conversation with the county," she said.
The council voted to go into a closed executive session during the meeting to discuss the financial consultant. When the executive session ended the council voted to approve Milazi as financial consultant with no opposition.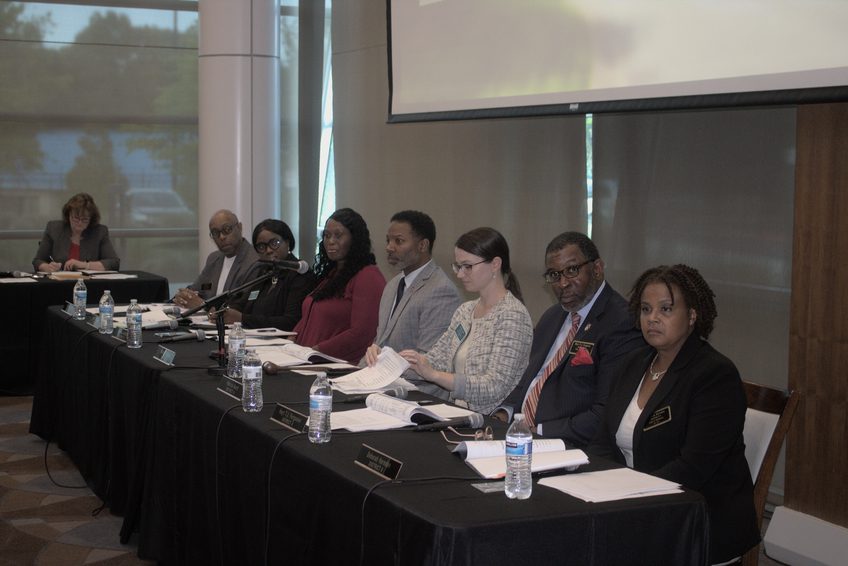 Elected officials spoke at the meeting
The elected officials present at the meeting, in addition to the mayor and city council, included Cobb District Attorney Flynn Broady, Jr., Cobb District 4 Commissioner Monique Sheffield, and Georgia House District 39 Representative Terry Cummings.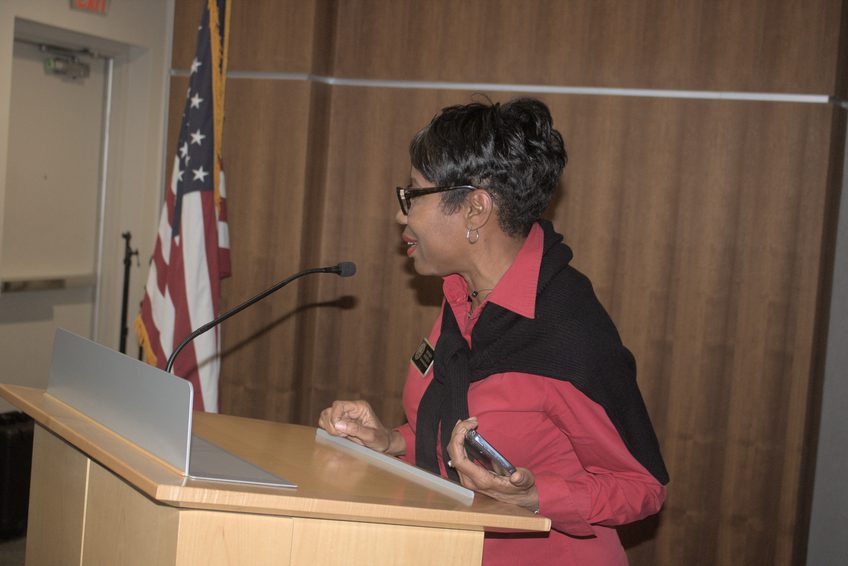 Sheffield said that people ask what her role as county commissioner for the area is now that the City of Mableton has formed.
"I'm still the commissioner for this district. And I have two other cities, Powder Springs and Austell that fall in District 4," she said." But I just want to publicly allow everyone to know what we have here, with our city council, and me representing the county, is my commitment to ensure that this process will be as seamless as possible."
"Obviously, there are a lot of things that go on behind the scenes," Sheffield said. "You don't want to see how the sausage is made. Really you don't!"
"You just want to see it on your shelf and are committed to getting your sausage on the shelf," she said. "Also vegan sausage for people that don't eat meat as well," she added to audience laughter.
"But it's my responsibility as commissioner to ensure that you all do not miss a beat," she said.
"I just ask that you give them a little bit of grace, because there are lots of things that the general public might know," Sheffield said, "And they might not know. But I just ask that you just give them a little grace to get things figured out."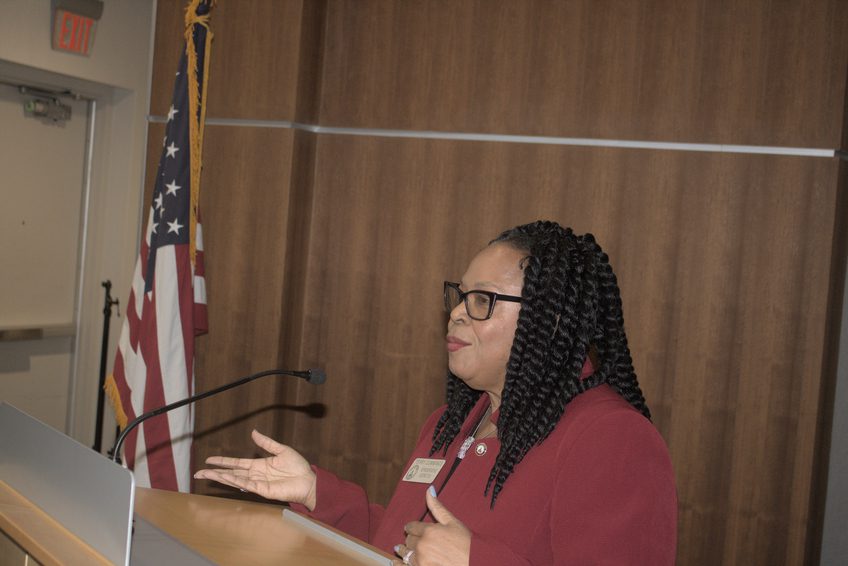 Georgia House District 39 Representative Terry Cummings, whose district falls entirely within the City of Mableton, repeated Sheffield's call for residents to give the mayor and council a chance to learn their roles.
"I expect everyone in this room will hold me accountable, but to also be there to support. And as Commissioner Sheffield said, give them some grace," Cummings said. "I've had to learn, I am still learning in my role, and I have made mistakes."
"They are going to make mistakes. It happens. So my charge to everybody in this room, get your information, talk to who you need to talk to but give the folks some leeway. That's the greatest thing you can do," Cummings said.
"I'm excited for the city," she said. "I was ambivalent at first, I admit. But I'm very excited to see especially the vision of those that stayed the course and pushed forward. So congratulations, and congratulations to all of us."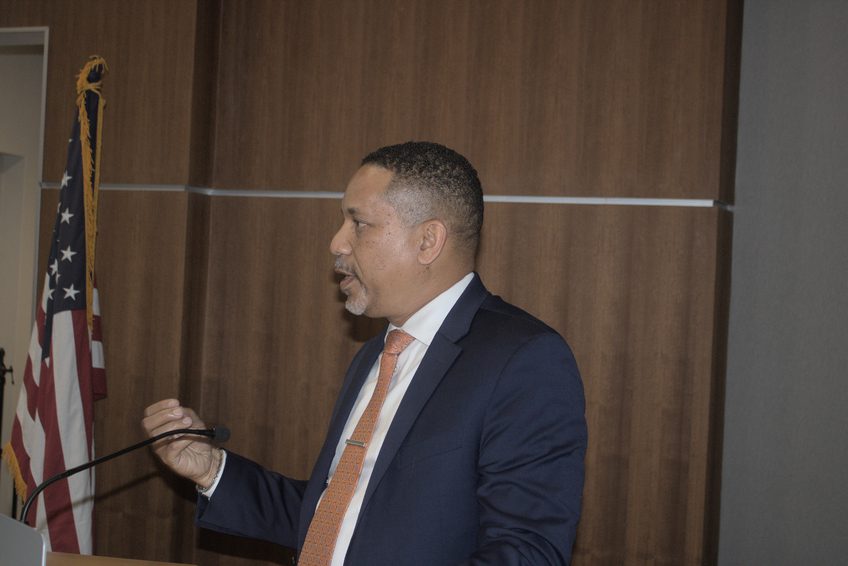 Cobb District Attorney Flynn Broady, Jr. congratulated the mayor and city council.
"Mableton has so much potential, so much potential being the largest city in Cobb County … the opportunity for our educational pursuits, and to move forward in our business pursuits," he said. "What we want more than anything is just to make sure that as we continue to grow, we continue to provide a place for our young people that they can prosper, that they can be what they want to be."