By Rebecca Gaunt
Locals came armed with scrub brushes and buckets for the 16th annual Decoration Day at Kennesaw City Cemetery Saturday.
Robert Ellison, who was born in Kennesaw, has taken part in Decoration Day since its inception. On this chilly morning, his sister Nell and wife Betty worked with him to spruce the place up and place bouquets of flowers at headstones.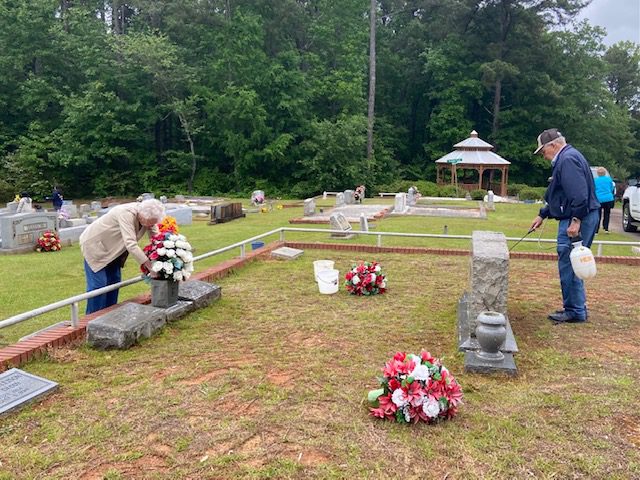 Ellison's family has a long history in Kennesaw. The home where he was born is now the Hooters Restaurant location. His grandparents once owned the land where McCollum Airport now exists.
"My grandaddy's folks is buried in here," he said. "Jiles Road was dirt when I was in high school. I used to ride my horse and I knew everybody up here. I'll be honest with you–I never thought I'd ever see a traffic light in Kennesaw when I was a kid. That was the furthest thing from my mind. You can imagine if my daddy was to come back, I can just see how he'd feel because he drove a Model T."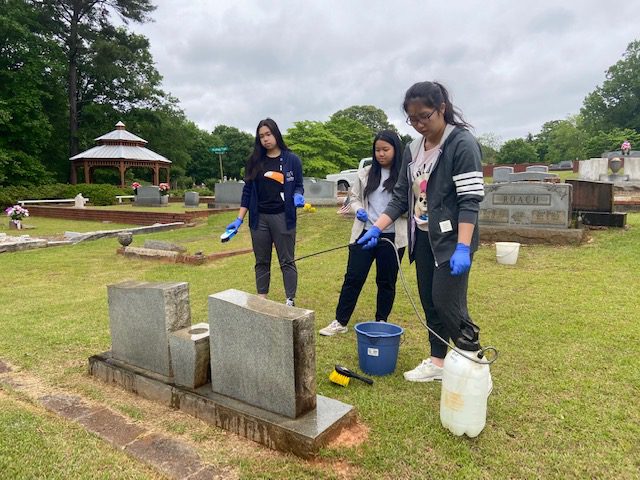 The dedication ceremony was an opportunity for residents to recognize their loved ones. Those who had planted trees in their memories shared stories and placed roses at the trees honoring them.
MaryHelyn Hagin, a member of the Cemetery Preservation Commission, also recognized Rod Bowman for his hard work on the design and upkeep of the cemetery. Bowman started with the public works department in 2010, and with his upcoming retirement, Hagin said he will be hard to replace.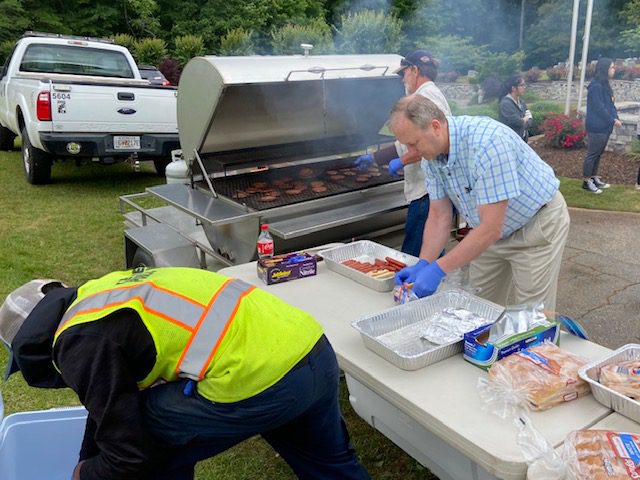 Hagin was joined by her son Walter to honor her husband Allen Hagin, who died in 2019. Her sister-in-law Donna Smathers also attended to honor her husband, and Hagin's brother, Kenneth Smathers, who died last year.
Judi Burrell also planted a tree in honor of her husband Dale Burrell whom she lost in April 2020. In October 2020, the public works complex was renamed for him.
The cemetery is located on the southwestern edge of downtown, on a former training ground for Civil War volunteers. One-year-old Lucius Summers was the first to be buried there in 1863. Local historian Andrew Bramlett's cemetery tour with historical information about many of the inhabitants is available on the Cemetery Preservation Foundation's website.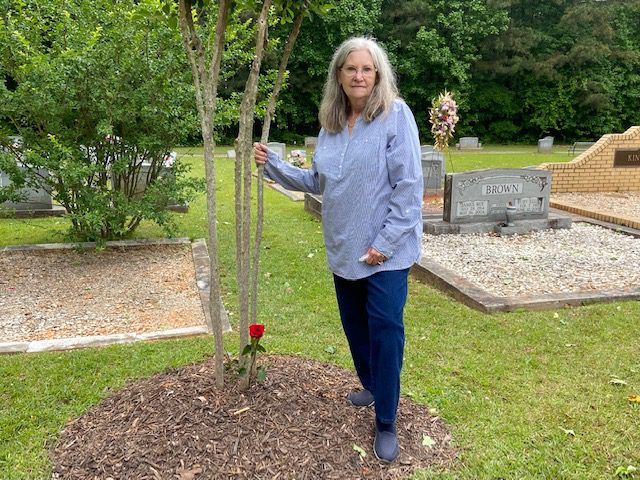 "Hosted by the Cemetery Preservation Commission, Decoration Day is our annual clean-up and beautification event for the Kennesaw City Cemetery. The purpose of Decoration Day is to honor those who reside in the cemetery by working together as a community to clean the headstones, gravesites and grounds," said Deputy City Clerk James Friedrich.
Anyone interested in honoring a loved one and supporting the cemetery by planting a tree or placing a name on the memorial wall, should contact the city clerk's office at 770-424-8274 or cityclerk@kennesaw-ga.gov.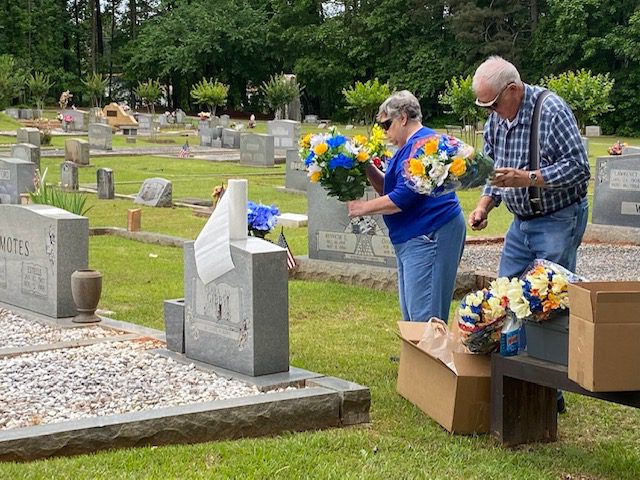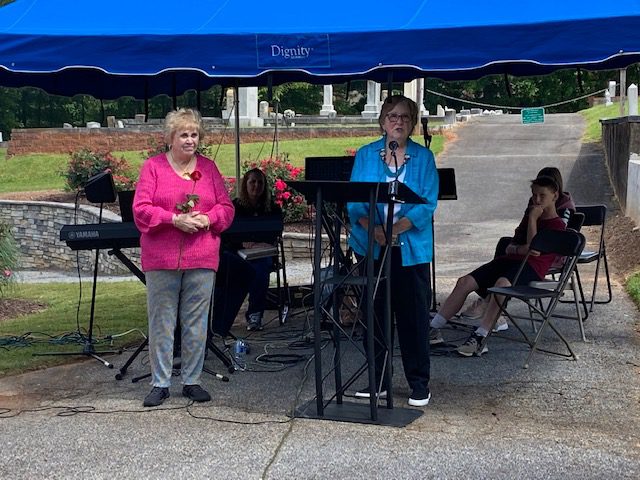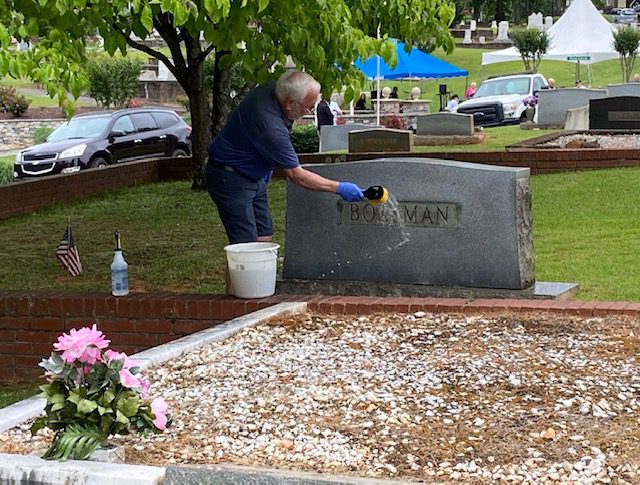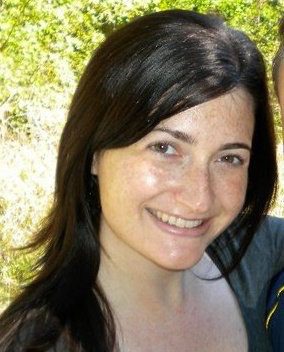 Rebecca Gaunt earned a degree in journalism from the University of Georgia and a master's degree in education from Oglethorpe University. After teaching elementary school for several years, she returned to writing. She lives in Marietta with her husband, son, two cats, and a dog. In her spare time, she loves to read, binge Netflix and travel.